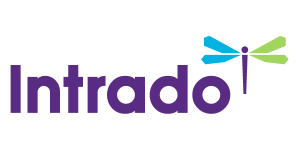 Radio Show Travel Expert Stephanie Abrams Reaches 3000 Broadcast Hours, Wins Best Website Award, Welcomes Sponsor UK National Trust & Networks Teen Operatic Sensation Aimee Banks
/EIN News/ -- BOSTON, June 04, 2016 (GLOBE NEWSWIRE) -- Excitement abounds at Abrams Hospitality Marketing according to President and CEO Stephanie Abrams, executive producer and host of two nationally syndicated radio shows, Travel WITH Stephanie Abrams and Travelers411.  Spring 2016 has brought awards, recognitions, and growth of "Stephanie Abrams Travel Fairy Godmother" philanthropic mission "to help people travel for special reasons!"  Abrams Q2 achievements include reaching 3000 broadcast hours, taking the Bronze Award for Best Website from the League of American Communications Professionals (LACP), welcoming new sponsor UK National Trust/North Coast, Northern Ireland, and rejoicing at being the catalyst to bring Ireland's acclaimed teenaged operatic soprano, Galway's Aimee Banks, together with a major US orchestra and internationally acclaimed opera soprano Maureen O'Flynn.  "Spring has truly sprung!" Abrams declares.

Winning the Bronze Best Website Award from LACP is the result of a compelling collaboration of Abrams' broadcasting and tech teams and Persistent Visions, the agency which powers the sites. Abrams notes, "'Abrams Hospitality Marketing Online' took 96 out of 100 points coming in 3 points behind the Platinum winner, MasterCard! My hilarious friend, Mark Leslie, CEO of Martello Media, a company accustomed to winning awards for visitor center experiences they create globally,  said to me, 'You're obviously slipping to let MasterCard get three points ahead of you!' Our budget and staff can't compare to the Goliaths who won Silver, Gold and Platinum earning 1-2-3 points more than we did.  Clearly, we are passionate about excellence."
Confirming the websites' evaluation is LACP Managing Director Christine Kennedy: "The first impression presented by this entry is excellent while the overall artwork is outstanding. The readability presented by 'Abrams Hospitality Marketing Online' is exceptional, tied with creativity that is truly outstanding and outstanding excellent clarity."
Abrams response is a simple, "Wow!"
Abrams' Travel Fairy Godmother mission has embraced Ireland's teenaged award-winning soprano, Aimee Banks, facilitating an audition with a major US orchestra, hosting her US visit where she performed at the Norman Rockwell Museum in Stockbridge, MA and the Whitney Center for the Arts in Pittsfield, MA.  Abrams invited vacationing acclaimed international opera soprano Maureen O'Flynn to meet her and Aimee at Killarney Plaza Hotel in Co. Kerry, Ireland.  "Maureen listened to Aimee sing and said, 'I don't encourage most people to pursue singing careers but you, darling, are the real deal!' Aimee represented Ireland in the 2015 Jr. Eurovision Song Competition and continues winning singing competition awards. She is charming and amazingly talented. She dreams of singing with Andrea Bocelli and Josh Groban.That would be incredibly powerful!" Abrams states.
Asked what she does in her 'spare time,' Abrams replies, "I'm working diligently on finishing my first travel guide, '1001 Reasons to Visit Ireland.' Then I'll start the sequel to my critically acclaimed novel, 'RUMORS!'
CONTACT: Stephanie Abrams
413 281 2800
Stephanie@sabrams.com