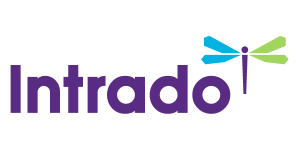 Gainey McKenna & Egleston Announces A Class Action Lawsuit Has Been Filed Against TransEnterix, Inc. (TRXC)
/EIN News/ -- NEW YORK, June 03, 2016 (GLOBE NEWSWIRE) -- Gainey McKenna & Egleston announces that a class action lawsuit has been filed against TransEnterix, Inc. ("TransEnterix" or the "Company") (NYSE:TRXC) in the United States District Court for the Eastern District of North Carolina on behalf of purchasers of TransEnterix common stock between February 10, 2016 through May 10, 2016, inclusive (the "Class Period"), seeking to pursue remedies under the Securities Exchange Act of 1934 (the "Exchange Act").

According to the Complaint, Defendants issued false and misleading statements to investors and/or failed to disclose deficiencies within TransEnterix's 510(k) submission regarding SurgiBot that undermined the likelihood that SurgiBot would receive FDA clearance, which would leave the Company unable to commercialize the SurgiBot in 2016 and would impair the Company's ability to obtain approval for and commercialize its other robotic surgery platform in the United States.  As a result, TransEnterix's public statements were materially false and misleading at all relevant times.
On April 20, 2016, the Company issued a press release announcing its receipt of a response from the FDA on its SurgiBot 510(k) submission, which stated that "the FDA has determined that the SurgiBot™ System does not meet the criteria for substantial equivalence based upon the data and information submitted by TransEnterix in its 510(k) submission."  On this news, TransEnterix stock fell $2.47 per share, or more than 50%, to close at $2.27 per share on April 21, 2016.  Thereafter, on May 10, 2016, the Company issued a press release stating that it "expect[ed] to have further discussion with the FDA, but currently believes that a new 510(k) submission would be required to obtain clearance," that it was reprioritizing its near-term regulatory efforts to focus on another submission, and that, as a result, it "ha[d] taken actions to reduce headcount and investment related to the SurgiBot."  On this news, TransEnterix common stock fell another 10% to close at $1.84 per share on May 11, 2016.
If you wish to serve as lead plaintiff, you must move the Court no later than August 1, 2016.  A lead plaintiff is a representative party acting on behalf of other class members in directing the litigation.  If you wish to join the litigation, or to discuss your rights or interests regarding this class action, please contact Thomas J. McKenna, Esq. or Gregory M. Egleston, Esq. of Gainey McKenna & Egleston at (212) 983-1300, or via e-mail at tjmckenna@gme-law.com or gegleston@gme-law.com.
Please visit our website at http://www.gme-law.com for more information about the firm.