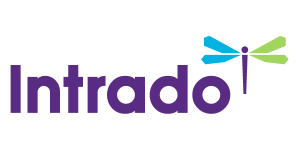 Gainey McKenna & Egleston Announces A Class Action Lawsuit Has Been Filed Against Oracle Corporation (ORCL)
/EIN News/ -- NEW YORK, June 03, 2016 (GLOBE NEWSWIRE) -- Gainey McKenna & Egleston announces that a class action lawsuit has been filed against Oracle Corporation ("Oracle" or the "Company") (NYSE:ORCL) in the United States District Court for the Northern District of California on behalf of purchasers of Oracle common stock between September 16, 2015 through June 1, 2016, inclusive (the "Class Period"), seeking to pursue remedies under the Securities Exchange Act of 1934 (the "Exchange Act").

According to the Complaint, Defendants issued false and misleading statements to investors and/or failed to disclose that (1) Oracle used improper accounting practices to inflate the Company's cloud computing revenues by millions of dollars; (2) Oracle had terminated a Senior Finance Manager for raising the Company's improper accounting practices to the attention of her supervisors in violation of the Sarbanes-Oxley Act of 2002 and the Dodd-Frank Wall Street Reform and Consumer Protection Act; and (3) as a result, Oracle's public statements were materially false and misleading at all relevant times. When the true details entered the market, the lawsuit claims that investors suffered damages.
If you wish to serve as lead plaintiff, you must move the Court no later than August 1, 2016.  A lead plaintiff is a representative party acting on behalf of other class members in directing the litigation.  If you wish to join the litigation, or to discuss your rights or interests regarding this class action, please contact Thomas J. McKenna, Esq. or Gregory M. Egleston, Esq. of Gainey McKenna & Egleston at (212) 983-1300, or via e-mail at tjmckenna@gme-law.com or gegleston@gme-law.com.
Please visit our website at http://www.gme-law.com for more information about the firm.