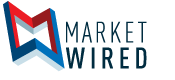 Independent Proxy Advisory Firms Recommend that Shareholders Vote for Business Combination with Nevsun Resources
/EINPresswire.com/ -- VANCOUVER, BRITISH COLUMBIA -- (Marketwired) -- 06/03/16 -- Reservoir Minerals Inc. (TSX VENTURE: RMC)(OTC PINK: RVRLF)(BERLIN: 9RE) ("Reservoir" or the "Company"), advises that a public dissemination has been made under National Instrument 51-102 that communicates opposition to the proposed combination with Nevsun Resources Ltd. ("Nevsun").
The Board of Directors of Reservoir continues to recommend that the Company's shareholders vote FOR the proposed combination transaction.
Reservoir's board remains unanimously supportive of the transaction with Nevsun, which was the result of a comprehensive process conducted with oversight and participation of the Reservoir Special Committee. The decision was further supported by a fairness opinion from its financial advisor on the consideration to be received by Reservoir shareholders.
Reservoir is also pleased to announce that ISS Proxy Advisory Services ("ISS") and Glass, Lewis & Co. ("Glass Lewis"), two leading independent proxy advisory firms, have recommended that the Company's shareholders vote FOR the Plan of Arrangement through which Nevsun will acquire all of the issued and outstanding common shares of the Company (the "Transaction). In their assessment of the Transaction, both ISS and Glass Lewis identified the reasonable strategic rationale for the business combination, implied premium and expected strong balance sheet of the combined company as factors supporting a FOR recommendation.
Under the terms of the Transaction, Reservoir shareholders will receive two Nevsun shares and $0.001 cash per Reservoir common share held. Upon completion of the Transaction, existing shareholders of Nevsun and Reservoir will own approximately 67% and 33% of the pro forma company, respectively, on a fully-diluted in-the-money basis.
Details of the Transaction are in the news release dated April 24, 2016.
Dr. Simon Ingram, Reservoir's President and CEO commented: "The Board of Reservoir voted unanimously to support this transaction, obtained an independent fairness opinion from Canaccord Genuity and these recent positive recommendations from both ISS and Glass Lewis is a strong endorsement of the proposed combination with Nevsun. Shareholders of the combined company will be owners of a leading mid-tier base metals company with a strong balance sheet and operating cashflow to fund development of Timok."
About the Company:
Reservoir Minerals Inc. is an international mineral exploration and development company run by an experienced technical and management team, with a portfolio of precious and base metal exploration properties in Europe and Africa. The Company operates an exploration partnership business model to leverage its expertise through to discovery.
For further information on Reservoir Minerals Inc., please consult our website www.reservoirminerals.com.
This news release includes certain "forward-looking statements" under applicable Canadian securities legislation. Such forward-looking statements or information, including but not limited to those with respect to receipt of the Information Circular and proxy materials, the expected closing date of the Arrangement, the consideration to be received in respect of the Arrangement, beliefs with respect to future value creation at the Timok Project and the outcome of the Arrangement and benefits to shareholders, and the future ownership by Reservoir shareholders of Nevsun Shares, involve known and unknown risks, uncertainties, and other factors which may cause the actual results, performance or achievements of Reservoir Minerals Inc. to be materially different from any future results, performance or achievements expressed or implied by such forward-looking statements or information. Such factors include, among others, (i) the conditions to completion of the arrangement will not be satisfied, including approval by Reservoir's and Nevsun's shareholders, and court approval; (ii) an event, change or other circumstance that could give rise to the termination of the arrangement agreement will occur; (iii) the retention of employees and other personnel will be adversely affected by uncertainty surrounding the arrangement; (iv) the companies will be unable to successfully integrate their operations following completion of the arrangement; (v) any of the assumptions in the historical resource estimates turn out to be incorrect, incomplete, or flawed in any respect; (vi) the methodologies and models used to prepare the resource and reserve estimates either underestimate or overestimate the resources or reserves due to hidden or unknown conditions, (vii) exploration activities or the mine operations are disrupted or suspended due to acts of god, internal conflicts in the country of Eritrea or Serbia, unforeseen government actions or other events; (viii) operations will be disrupted due to equipment or power failures, uncertainties in the copper minerology, metallurgical recoveries or concentrate grades, or other or other events; (ix) Nevsun is subjected to any hostile takeover or other unsolicited attempts to acquire control of Nevsun; or (x) are associated with the speculative nature of exploration activities, periodic interruptions to exploration, failure of drilling, processing and mining equipment, the interpretation of drill results and the estimation of mineral resources and reserves, changes to exploration and project plans and parameters and other risks disclosed in documents filed from time to time with the securities regulators in the applicable Provinces of British Columbia and Alberta.
Neither TSX Venture Exchange nor the Investment Industry Regulatory Organization of Canada accepts responsibility for the adequacy or accuracy of this release.
Contacts:
Reservoir Minerals Inc.
Chris MacIntyre
VP Corporate Development
+1.416.703.0010
chris@reservoirminerals.com
www.reservoirminerals.com