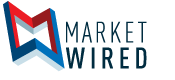 BCSC Panel Fines and Permanently Bans Former Resident of Holland for Fraud
/EINPresswire.com/ -- VANCOUVER, BRITISH COLUMBIA -- (Marketwired) -- 06/03/16 -- A British Columbia Securities Commission (BCSC) panel has permanently banned John "Johny" "JFA" Ferdinand Alexander Spangenberg and two companies he incorporated from B.C.'s capital markets for perpetrating a fraud on investors and illegally distributing securities.
In March 2016, the panel found that Spangenberg and the corporate respondents fraudulently raised over $170,000 from at least six B.C. residents between June 2011 and December 2013 in exchange for shares in Odyssey Renewable Growth Inc. and geoTreasuries Clean Energy Limited. Spangenberg and the corporate respondents also illegally distributed securities to certain of the investors. Spangenberg was a director and the sole controlling mind of both companies.
In its sanctions decision, the panel wrote that "Significant harm has been done to the investors in this case. All of them have lost all of their investments in the corporate respondents."
For their misconduct, the panel permanently prohibited Spangenberg, Odyssey, and geoTreasuries from trading or purchasing securities or exchange contracts. The panel has also permanently banned them from becoming or acting as a promoter or registrant, from engaging in investor relations activities, and from acting in a management or consultative capacity in connection with the securities market. The panel also banned Spangenberg from acting as a director or officer of any issuer.
The panel ordered that Spangenberg pay an administrative penalty of $225,000 to the Commission. The panel also ordered that Odyssey pay to the Commission $69,996 and geoTreasuries pay to the Commission $101,450, which were amounts the panel found they had obtained as a result of their misconduct. The panel ordered that Spangenberg is jointly and severally liable for these amounts.
You may view the sanctions decision on our website www.bcsc.bc.ca by typing John Ferdinand Alexander Spangenberg, Odyssey Renewable Growth Inc., geoTreasuries Clean Energy Limited, Clean Carbon Finance, Clean Energy Finance USA, One geoFinance, GT2 Climate Risk Bonds Inc., GeoSteward Inc., or 2016 BCSECCOM 180 in the search box. Information regarding disciplinary proceedings can be found in the Enforcement section of the BCSC website.
Please visit the Canadian Securities Administrators' Disciplined List for information relating to persons disciplined by provincial securities regulators, the Investment Industry Regulatory Organization of Canada (IIROC) and the Mutual Fund Dealers Association (MFDA).
About the British Columbia Securities Commission (www.bcsc.bc.ca)
The British Columbia Securities Commission is the independent provincial government agency responsible for regulating capital markets in British Columbia through the administration of the Securities Act. Our mission is to protect and promote the public interest by fostering:


--  A securities market that is fair and warrants public confidence
--  A dynamic and competitive securities industry that provides investment
    opportunities and access to capital


Learn how to protect yourself and become a more informed investor at www.investright.org.
Contacts:
Media Contact: British Columbia Securities Commission
Alison Walker
Media Relations
604-899-6713
www.bcsc.bc.ca

Public inquiries:
604-899-6854 or 1-800-373-6393 (toll free)