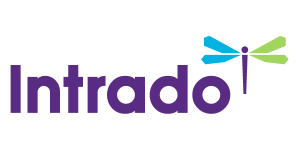 JM WOWO Announces Strategic Partnership with Beijing Easy Printing Co., Ltd.
/EIN News/ -- BEIJING, June 03, 2016 (GLOBE NEWSWIRE) -- Wowo Limited (the "Company" or "JM WOWO") (Nasdaq:WOWO), China's leading B2B online e-commerce platform that provides integrated supply chain management services in the catering industry, today announced that in May 2016, it had entered into a strategic cooperation agreement with Beijing Easy Printing Co., Ltd. ("Easy Print"), the largest online printing platform in China. Per the agreement, Easy Print will be the exclusive provider of online printing services for the JM WOWO platform, providing customized printing, advertisement production and other printing services to help users to better control costs, enhance operational efficiency, reduce human and material resource consumption and improve managerial efficiency.

Easy Print is an online printing services platform founded in 2011 by Beijing Easy Printing Technology Co., Ltd. The online platform was designed to combine and enhance the usage of graphic design tools with its strong back-end printing process controls and distribution network, allowing users get the most convenient and fastest printing service at a reasonable price. Easy Print incorporates nearly ten thousand suppliers and its services cover more than 200 cities, 1,200 counties and towns, serving over one million registered customers. Moreover, Easy Print provides customized marketing material procurement services to major internet companies in China.
Through this mutual cooperation, JM WOWO and Easy Print will enhance the JM WOWO online platform system and provide users with a higher quality of service and enhance the overall customer experience. JM WOWO constantly strives to find opportunities to introduce cross-border resources, expand its service categories, and integrate new service resources to strengthen its online platform's catering supply-chain system to create an all-in-one platform for the Food & Beverage and hospitality industry for all their needs in ingredient supply, information systems, kitchen equipment, furniture, appliances, decoration in infrastructure, print ads and office stationery.
About JM WOWO
JM WOWO currently operates China's leading B2B online e-commerce platform that provides integrated services to suppliers and customers in the catering industry. With the help of Internet and cloud technologies, JM WOWO has the vision to reshape the procurement and distribution pattern and build a fair business ecosystem in the catering industry in China. JM WOWO is further promoting the use of its platform for small- and medium-sized restaurants and restaurant chains in China.
Through cooperation with national and local industry associations and reputable restaurant groups across China, JM WOWO has formed a leading industrial alliance and has great resource leverage in China's catering industry. JM WOWO works closely with suppliers and customers in the catering industry, providing one-stop procurement services, as well as other value-added services.

Contact:
Bill Zima
ICR Inc.
bill.zima@icrinc.com
Tel: 203-682-8200