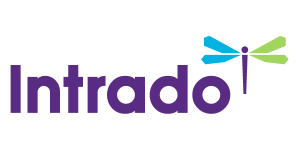 JM WOWO Announces Strategic Cooperation with Numerous Direct Suppliers in Food Catering Industry
/EIN News/ -- BEIJING, June 03, 2016 (GLOBE NEWSWIRE) -- Wowo Limited (the "Company" or "JM WOWO") (Nasdaq:WOWO), China's leading B2B online e-commerce platform that provides integrated supply chain management services in the catering industry, today announced that as of May 2016, the Company had signed or renewed strategic cooperation agreements with numerous direct suppliers in the catering industry, including leading brands such as Yihai Kerry, Chia Tai Food, Kinghey, Lee Kum Kee, Tenwoo Food, Wens Group, Wuyi MSG, Sino-Australia Top Beef, Kerchin Cattle, MingWei Food, and Nine-Alliance Group.

JM WOWO is committed to building China's leading catering & hotel industry B2B platform for global sourcing. The platform was established with the cooperation of 42 premier dining brands and enterprises in China with a focus on the industry's core resources, and is committed to promoting an integrated global supply chain through the implementation of information technology. JM WOWO and these direct suppliers joined forces together to carry out a multi-category cooperation, through which JM WOWO's platform can provide an avenue for direct trading, remove intermediate links, create a shorter food supply chain system, eliminate poor practices, and enhance transparency of trading in the catering industry, thereby reducing purchase costs, guaranteeing product quality, and enhancing traceability for catering enterprises.
JM WOWO believes ensuring food safety is its corporate and social responsibility, and seeks to achieve this by linking direct suppliers and food & beverage enterprises, allowing purchases to be made through the platform with integrity, reliable sources of procurement, strict control of ingredients, and traceability. With the new Food Safety Law of the People's Republic of China implemented by the government since October 1st, 2015, food safety requirements have been elevated to new heights, with the supply chain being the most important link, as consumers and catering enterprises alike express their concerns about food safety and traceability. To meet these demands, JM WOWO employs a strict commodity admittance mechanism in its platform and uses big data integration to build an independent food safety system. Moreover, JM WOWO further provides additional protection and enhanced food safety and traceability through its strategic cooperation with Beston Global Food Company.
About JM WOWO
JM WOWO currently operates China's leading B2B online e-commerce platform that provides integrated services to suppliers and customers in the catering industry. With the help of Internet and cloud technologies, JM WOWO has the vision to reshape the procurement and distribution pattern and build a fair business ecosystem in the catering industry in China. JM WOWO is further promoting the use of its platform for small- and medium-sized restaurants and restaurant chains in China.
Through cooperation with national and local industry associations and reputable restaurant groups across China, JM WOWO has formed a leading industrial alliance and has great resource leverage in China's catering industry. JM WOWO works closely with suppliers and customers in the catering industry, providing one-stop procurement services, as well as other value-added services.
Contact:
Bill Zima
ICR Inc.
bill.zima@icrinc.com
Tel: 203-682-8200