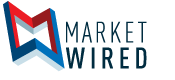 SAKL Files First Quarter Report: Revenues Up 43% Over Comparable Period
/EINPresswire.com/ -- SALT LAKE CITY, UT -- (Marketwired) -- 06/03/16 -- Sack Lunch Productions, Inc. (OTC PINK: SAKL) is pleased to announce that it has filed its unaudited Quarterly Report for the period ended March 31, 2016 reporting strong revenue growth with substantial pre-sales booked as deferred revenues, a liability on our balance sheet.
Financial Statement Highlights:
Gross revenues of $1,298,161 compared to $905,908, an increase of $392,253 or 43% over the comparable period in 2015;
Deferred revenues of $2,322,094 compared to $1,383,754, an increase of $938,340 or 40%;
Current assets of $3,707,343 compared to $1,892,926, an increase of $1,814,417 or 51%;
Total assets of $8,136,395 compared to $7,612,721, an increase of $523,674 or 7%;
Net Equity decreased to ($746,405) compared to $539,504;
Net loss of $1,562,197 compared to $504,962 for the comparable period in 2015; and
Retired 347,291 shares of Series C Preferred with a face value of $1,736,455


CEO, Richard Surber, commented, "I am very pleased with our results for Q1. As I have explained in prior press releases, we had robust sales of tickets in the first quarter. However, the majority of those ticket sales are booked as deferred revenues and are not realized as revenues until we hold the events. Furthermore, deferred revenues are classified as a current liability on our balance sheet. Consequently, deferred revenues, in some respects, distort the financial picture from quarter to quarter. By year end, we expect to fully realize nearly all deferred revenues which will result in dramatic improvements to our balance sheet and income statement as the year progress."
Mr. Surber continued, "We have further streamlined our operations and corporate structure by eliminating unnecessary subsidiaries. The restructuring will benefit efficiencies over the long term. However, the trade-off was short term setbacks with the preparation of our financial statements. We have brought on 3 additional accountants to help us complete our audit preparation as well as help prepare us for our peak season which starts in June and will continue through August. I expect great news throughout summer."
Please visit our websites to find the next event in your area: www.slidethecity.com, www.thelanternfest.com, http://www.thedirtydash.com, www.trikeriot.com and www.colormerad.com.
About Sack Lunch Productions, Inc.:
Sack Lunch Productions, Inc. (OTC PINK: SAKL) is an entertainment company that operates and franchises action oriented events in the U.S. and internationally. SAKL's events include: Slide the City (1,000 foot long water slide for families and kids), Color Me Rad (5k color race), The Dirty Dash (mud and obstacle run), The Lantern Fest (nighttime party with lantern lighting and launch) and Trike Riot. Learn more about SAKL's operations at www.sacklunchproductions.com, www.slidethecity.com, www.thelanternfest.com, www.thedirtydash.com, www.colormerad.com, www.trikeriot.com and www.green-endeavors.com.
SAKL strongly encourages the public to read the above information in conjunction with the complete March 31, 2016 report filed at www.otcmarkets.com. The actual results that SAKL may achieve could differ materially from any forward-looking statements due to a number of risks and uncertainties. The financial results are unaudited and will be subject to adjustments upon completion of the audit for the years ended December 31, 2014 and 2015. Investors should not invest more than they can afford to lose.
Embedded Video Available: http://www2.marketwire.com/mw/frame_mw?attachid=3017146

IR CONTACT:
Bruce Haase
RedChip Companies, Inc.
800.733.2447, ext. 131
bruce@redchip.com