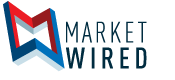 MedX Health Corp. Announces Ontario Launch With Lovell Pharmacies and the Ontario Telemedicine Network (OTN)
MISSISSAUGA, ON--(Marketwired - June 03, 2016) - MedX Health Corp. ("MedX") (TSX VENTURE: MDX) announced today that it has reached an agreement with Lovell Drugs ("Lovell") and the Ontario Telemedicine Network ("OTN") to introduce in-pharmacy scanning of moles and lesions at a Lovell Drugs locations in Oshawa and Whitby. Using MedX's SIAscopy technology, patient's medical history and scans will be transmitted over the Ontario Telemedicine Network to trained dermatologists for diagnosis. This service when fully rolled-out, will dramatically reduce patient wait times to have a suspicious mole or lesion diagnosed by a dermatologist, and ensure any potentially life threatening skin cancers get expedited treatment.
"We are very excited to be working with Lovell Drugs and the Ontario Telemedicine Network and look forward to launching this pilot, so that we can begin offering this service in North America," noted Rob von der Porten, MedX's CEO. "Currently, MedX's SIAscopy technology is deployed in approximately 200 locations in Norway, Sweden and the UK so it is especially rewarding to be launching in our home Province. The pharmacy setting provides ease of access for screening as this is the key to the early diagnosis of skin cancers, which in turn is critical to receiving life-saving treatment." MedX's proven technology produces five images of the suspicious mole or lesion both topically and 2 mm below the skin surface; these images are then encrypted and along with the patient's medical history forwarded using the OTN's secure network to a trained dermatologist for diagnosis.
Skin cancer is the most common cancer in Canada; it is estimated that 6,500 new cases of melanoma and 76,000 cases of non-melanoma skin cancer occur annually. Canada currently ranks among the lowest for screening, with only about 35% of the population ever having a mole checked, half the international average. Furthermore, less than 10% of Canadians get annual mole screening. Canada has a population of 36 million people and only 565 practicing dermatologists. This has led to long wait times and patients' poor compliance when it comes to early screening. "We believe that working with the OTN and outlets such as Lovell Drugs will help accelerate screening and treatment of suspicious skin conditions, while leveraging the skills of dermatologists," Mr. von der Porten concluded.
"At Lovell we have always put our customers first, with a special emphasis on looking after the health of consumers who have come to look to Lovell as a destination for trusted support and pharmaceutical advice" said Rita Winn, General Manager and CEO of Lovell. "More and more we are seeing pharmacies at the front line in offering solutions to major public health issues. Skin Cancer is at epidemic levels and can be dramatically reduced by early screening. Lovell Drugs has always been at the forefront of patient care and we are excited to bring this service to our valued customers," Ms. Winn concluded.
About MedX
MedX, headquartered in Mississauga, Ontario, is a leading medical device company focused on skin cancer with its SIAscopy technology. This technology is imbedded in its products SIAMETRICS™, SIMSYS™, and MoleMate™, which MedX manufactures in its ISO 13485 certified facility. SIAMETRICS™, SIMSYS™, and MoleMate™ include hand-held devices that use patented technology utilizing light and its remittance to view up to 2 mm beneath suspicious moles and lesions in a pain free, non-invasive manner, with its software then creating real-time images for physicians and dermatologists to evaluate all types of moles or lesions within seconds. The devices are sold to physicians and clinics, as well as being deployed in pharmacies and remote clinics from where the images are sent to dermatologists who perform a diagnosis. These products are Health Canada, FDA (US), ARTG and CE approved for use in Canada, the US, Australia, the European Union and Turkey. SIAMETRICS™ is a unique product used in a specialized market for research into the clinical effectiveness of medical treatments of certain skin conditions. MedX also designs, manufactures and distributes quality laser and light therapy technologies for use in numerous medical settings, approved in major jurisdictions, to provide drug free and non-invasive treatment of tissue damage and pain. For more information and a complete profile of MedX and its products visit www.medxhealth.com.
About the Ontario Telemedicine Network
The world leader in telemedicine, OTN helps Ontarians get more out of the health care system by bridging the distance of time and geography to bring more patients the care they need, where and when they need it. Using innovative technology, OTN streamlines the healthcare process, while also expanding the way knowledge is shared and how the medical community interacts with each other and with patients. An independent, not-for-profit organization, OTN is funded by the Government of Ontario and Canada Health Infoway. For more information please visit www.otn.ca and www.otnresults.ca.
About Lovell Drugs
Lovell Drugs is proud to be the oldest, and one of the largest, independent drug store chains in Ontario. Family-owned for more than 100 years, firmly focused on family health and committed to providing excellent customer care and quality service. With locations in Whitby, Oshawa, Kingston and Cornwall, dedicated to serving families within their communities. For more information please visit www.lovelldrugs.com
This press release does not constitute an offer of any securities for sale. This press release contains certain forward-looking statements within the meaning of applicable Canadian securities legislation. These forward-looking statements involve certain risks and uncertainties that could cause actual results to differ, including, without limitation, the company's limited operating history and history of losses, the inability to successfully obtain further funding, the inability to raise capital on terms acceptable to the company, the inability to compete effectively in the marketplace, the inability to complete the proposed acquisition and such other risks that could cause the actual results to differ materially from those contained in the company's projections or forward-looking statements. All forward looking statements in this press release are based on information available to the company as of the date hereof, and the company undertakes no obligation to update forward-looking statements to reflect events or circumstances occurring after the date of this press release.
Neither TSX Venture Exchange nor its Regulation Services Provider (as that term is defined in policies of the TSX Venture Exchange) accepts responsibility for the adequacy or accuracy of this press release.
/EINPresswire.com/ -- For further information:
Robert von der Porten
President and CEO
MedX Health Corp.
investor@medxhealth.com
Phone: 905 670 4428