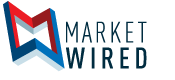 CleanMed 2016 Conference Convened Health Care Leaders to Accelerate Strategies That Improve Health, Reduce Environmental Impact, Deliver Financial Savings
/EINPresswire.com/ -- RESTON, VA --(Marketwired - May 31, 2016) - CleanMed, the nation's premier environmental conference for leaders in health care sustainability, marked its thirteenth conference last week by drawing hundreds of attendees to Dallas, Texas. Leaders discussed best practices and previewed innovative new technologies, products and services. CleanMed is convened and organized jointly each year by long-time sustainability organizations, Practice Greenhealth and Health Care Without Harm.
At more than 50 educational sessions, workshops, tours and events over the course of three days, attendees discussed health care's most pressing sustainability challenges: reducing energy and water use; purchasing environmentally preferable products, services and food; reducing toxics and chemicals of concern in health care facilities; and reducing and managing waste. Many of the educational sessions focused on how sustainability can help drive hospitals and health care companies to improve the health of patients, staff and local communities while reducing costs.
"Health care is the only sector of the economy that has healing at the core of its business. At CleanMed, we connected leaders interested in creating a new social contract between health care and society, a contract that expands our healing mission outside our walls to the communities we serve and the environment that sustains us," said Gary Cohen, Founder and President of Practice Greenhealth and Health Care Without Harm. "By prioritizing environmental sustainability, we deliver better health and financial outcomes. It's a win-win for climate, health and the industry."
Key areas of focus among leading hospitals and systems working with Practice Greenhealth and Health Care Without Harm this year include:
Reductions in energy use and waste continue to drive cost savings.
U.S. hospitals emit 8 percent of our nation's greenhouse gas emissions and create 28.4 lbs. of waste per hospital bed, per day. Reducing energy use in hospitals and increasing recycling and re-use are paramount to improving the sector's environmental footprint. Innovative strategies shared include: addressing hospital sources of transportation-related greenhouse gas emissions and climate change, implementing large scale and onsite renewable projects, and designing an environmentally conscientious pharmaceutical waste program.
Removing "chemicals of concern" to create healthier facilities from the inside out.
Organizations discussed intentional efforts to avoid products, services, and materials that may contain or release carcinogens, reproductive toxins or other hazardous materials. This includes prioritizing safer cleaning products, avoiding interior finishes and furniture that create exposure risks for patients and staff, and buying medical products such as IV bags that are made with safer chemicals. Medical products suppliers are also working with Practice Greenhealth and Health Care Without Harm to provide safer products as part of the hospital supply chain.
Serving healthier, more local and more sustainable food.
Food service continues to be an area of major sustainability focus among leading institutions. Many hospitals help address the link between unhealthy food and chronic disease (including obesity, diabetes and heart disease) by improving the food served in their cafeterias and to patients. They're examining the impacts of agriculture on the environment (greenhouse gas emissions, water use, pesticides) as well. Over the last few years, conference attendees have tackled how and why to make the switch from conventional meats and poultry to antibiotic-free meats and poultry, as part of the health care community's longstanding work to reduce the overuse of antibiotics.
Practice Greenhealth also held its annual Environmental Excellence Awards Ceremony and Gala Dinner, which brought CleanMed to a close. More than 500 awards were given for leadership in sustainability at the individual, facility and health system level. Practice Greenhealth announced the winners of its 2016 Environmental Excellence Awards and the Top 25 Environmental Excellence Awards and honored John Messervy, AIA, Corporate Director of Design and Construction for Partners HealthCare with the Visionary Leader Award.
The conference also included an exhibition hall featuring dozens of companies and organizations providing health care products and services. Major sponsors included leadership sponsor Philips, partnering sponsors Johnson & Johnson, Vizient and Providence Health & Services, green sponsors BD and Kaiser Permanente and supporting organization 3M.
Planning for CleanMed 2017 is already underway. The conference will be held May 16-18 next year in Minneapolis, Minnesota.
For more information on health care sustainability, visit www.practicegreenhealth.com
About Practice Greenhealth
Practice Greenhealth is the nation's leading health care membership community whose mission is to transform health care worldwide so that it reduces its environmental footprint, becomes a community anchor for sustainability and is a leader in the global movement for environmental health and justice. To learn more about Practice Greenhealth visit: www.practicegreenhealth.org
Contact:
Sherry MacDonald
(703) 870-7494
smacdonald@practicegreenhealth.org