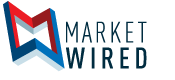 Namaste Announces Commercialization of Grizzly Guru Vaporizer
/EINPresswire.com/ -- TORONTO, ONTARIO -- (Marketwired) -- 05/30/16 -- Namaste Technologies Inc. ("Namaste" or the "Company") (CSE: N)(OTC PINK: NXTTF)(FRANKFURT: M5BQ) reports the launching of the Guru(tm) vaporizer, a handheld portable vaporizer that provides a seamless solution for vaporizing dry herbs, concentrates and liquids. The Guru(tm) will be manufactured by Grizzly Originals, the wholly owned manufacturing division of the Company. The Guru(tm) will be distributed through the Company's sales divisions including NamasteVapes for e-commerce retail sales and its recently established wholesale division will manage sales to physical retail outlets.
The value enhancing attributes of the Guru(tm) include:


--  Unique modular design with attachments that convert between a ceramic
    chamber for dry herbs and atomizer tanks for concentrates and liquids

--  Works with all forms of herbal consumables

--  Highly attractive and competitive pricing

--  Glass and ceramic vapor paths

--  Fully digital temperature control

--  Lithium-ion extended life battery

--  Full compatibility with accessories


To view Figure 1 (Fig 1.0 The Guru(tm) & Applications), click on the following link: http://media3.marketwire.com/docs/may%2030%20figure%201.jpg
The Guru(tm) has been designed to address significant gaps in the market. This product is the first fully effective and easily operable device for the vaporization of all types of dry herbs, concentrates, and liquids. The Guru(tm) will be produced at a cost that provides attractive gross margins for the Company as well as wholesale distributors, brick-and-mortar retail locations and e-commerce companies.
Management Commentary
Mr. Sean Dollinger, CEO of Namaste, comments: "The commercialization of the Guru(tm) demonstrates the vision of management to design, develop and commercialize products that address unserved market needs and generate strong gross margins. This aligns with the integration of our business model that allows Namaste immediate access to global sales channels. I am proud to say that the introduction of the Guru(tm) to the market represents a significant step towards the realization of our vision. I would also like to thank our product development team led by my long-time business partner and Co-founder of Namaste, Kory Zelickson, for their commitment to excellence and market leading innovation."
To view Figure 1 (Fig 2.0 The Guru(tm ) & Attachments), click on the following link: http://media3.marketwire.com/docs/may%2030%20figure%202.jpg
About Namaste Technologies Inc.
Namaste Technologies Inc. is an emerging leader in vaporizer and accessories space. Namaste has over 30 e-commerce retail stores in 20 countries, offers the largest range of brand name vaporizers products on the market and is actively manufacturing and launching multiple unique proprietary products for retail and wholesale distribution. The Company is currently focused on expanding its product offering, acquisitions and strategic partnerships, and entering new markets globally.
On behalf of the Board of Directors
Sean Dollinger, Chief Executive Officer
Further information on the Company and its divisions and products can be accessed through the links below:
Parent Company - www.namastetechnologies.com
Manufacturing - www.grizzlyoriginals.com
E-Commerce - www.namastevaporizers.co.uk
Wholesale - www.distributiongoods.com
FORWARD LOOKING INFORMATION
This press release contains forward-looking information based on current expectations. These statements should not be read as guarantees of future performance or results. Such statements involve known and unknown risks, uncertainties and other factors that may cause actual results, performance or achievements to be materially different from those implied by such statements. Although such statements are based on management's reasonable assumptions. Namaste assumes no responsibility to update or revise forward-looking information to reflect new events or circumstances unless required by law.
Although the Company believes that the expectations and assumptions on which the forward-looking statements are based are reasonable, undue reliance should not be placed on the forward-looking statements because the Company can give no assurance that they will prove to be correct. Since forward-looking statements address future events and conditions, by their very nature they involve inherent risks and uncertainties. These statements speak only as of the date of this press release. Actual results could differ materially from those currently anticipated due to a number of factors and risks including various risk factors discussed in the Company's disclosure documents which can be found under the Company's profile on www.sedar.com.
This press release contains "forward-looking statements" within the meaning of Section 27A of the Securities Act of 1933, as amended, and Section 21E the Securities Exchange Act of 1934, as amended and such forward-looking statements are made pursuant to the safe harbor provisions of the Private Securities Litigation Reform Act of 1995. The CSE has neither reviewed nor approved the contents of this press release
Contacts:
Namaste Technologies Inc.
1 (786) 389-9771
1 (604) 685. 8045 (FAX)
www.namastetechnologies.com
info@namastevapes.com