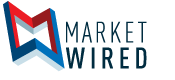 Media Invitation: Giant Tiger Donates $145,500 to Boys and Girls Club of Canada
Donation Supports BGCC's Goal of Helping Youth Become Successful, Active Participants in Society
/EINPresswire.com/ -- OTTAWA, ONTARIO -- (Marketwired) -- 05/30/16 -- Giant Tiger officially announces its $145,500 donation to the Boys and Girls Clubs of Canada with a media photo op and cheque presentation on May 31st, 2016 (tomorrow) at the newly renovated Boys and Girls Clubhouse at 430 McArthur Ave. In attendance will be BGCC VP of Fund Development, Sue Sheridan; John Pugh, President Ottawa Fury FC; and Giant Tiger's executive team, including Mr. Thomas Haig, President and COO.
The donation is part of Giant Tiger's Charitable Foundation which supports programs across Canada that benefit youth and families to make a difference in local communities.



Details

4:00-5:00 pm: Drills Practice with Ottawa Fury FC Elite Girls Academy
5:15-5:30 pm: Cheque presentation - MEDIA EVENT & PHOTO OP
5:30-6:30 pm: Soccer Match - Boys and Girls Club team vs. Giant Tiger
Employee team


About Giant Tiger
Giant Tiger is the leading Canadian owned family discount store, committed to providing on-trend family fashions, groceries and everyday needs. Established in 1961 in Ottawa's Byward Market, the privately held company has over 200 locations across Canada and employs over 7,000 team members. All Giant Tiger locations are locally owned or operated by a team member who knows the community. In 2001, the North West Company entered into a franchise agreement with Giant Tiger Stores Limited to open and operate Giant Tiger stores in Western Canada. The friendly local stores with the iconic yellow logo are not only where Canadians shop more and spend less, but they also help bring communities together.
For more information on Giant Tiger, please visit www.gianttiger.com.
About the Boys and Girls of Canada
Boys and Girls Clubs of Canada is dedicated to supporting and encouraging children and youth as they grow and develop. We are a national charity serving 95 member clubs that provide services to 210,000 young people in 650 locations across Canada. Our trained staff and volunteers listen to the opinions and ideas of children and youth, applaud their accomplishments, lend support during their struggles and provide ways for them to explore their interests and talents. With this encouragement, young people develop the confidence and sense of belonging that helps them succeed in school, form positive relationships and mature into responsible, caring adults. For 115 years, we have welcomed children, youth and their families into clubs that reflect the diversity of Canada in small and large cities, and rural and Aboriginal communities. Visit www.bgccan.com and follow us at www.facebook.com/bgccan and www.twitter.com/bgccan.
Join the conversation and keep up to date on all Giant Tiger news:
Like us on Facebook: Giant Tiger
Follow us on Instagram: @Gianttigerstore
Follow us on Twitter: @GTBoutique
Subscribe to our YouTube channel: Giant Tiger Store
Contacts:
Giant Tiger
Alison Scarlett
Manager, Public Relations, Social Media
and Community Activation
(613) 521-8222 ext. 2873
ascarlett@gianttiger.com