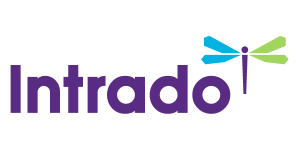 Complete Eye Care of Medina is Pleased to Add Dr. Joelle Holland to the Team
/EIN News/ -- MEDINA, Minn., May 29, 2016 (GLOBE NEWSWIRE) -- Complete Eye Care of Medina is expanding its expertise and medical care with the addition of Dr. Joelle Holland to their medical staff. She is an experienced optometrist who has received many accolades for her past work in her field. In order for patients to get to know Dr. Holland, it's important to understand her contributions to optometry, where she has worked, and even a little information about her hobbies and interests.

Dr. Holland has an Outstanding Educational Record, Honors and Experience
Dr. Holland's education and experience demonstrate her advanced skills as an optometrist. She attended Grand Valley State University in Grand Rapids, MI, where she earned her Bachelors of Biomedical Sciences. Afterwards, she obtained her Doctorate in Optometry from the Illinois College of Optometry in Chicago, IL.
Dr. Holland's studies have corresponded with numerous accolades and honors. Dr. Holland earned clinical honors in pediatrics, advanced ocular disease and primary care while completing her external rotations at the Illinois Eye Institute, thus demonstrating her broad knowledge base and wide depth of experience.
She earned honors for primary care and for fitting specialty contact lenses at the Midwest City Vision Source in Midwest City, OK, and received honors in pediatrics at Heart of the City Health Center in Grand Rapids, MI. She also achieved honors during her externships in the treatment of ocular diseases at the Aleda E. Lutz VA Medical Center in Saginaw, MI.
For Dr. Holland's professionalism, and in recognition of her superb clinical skills, she was awarded the Michigan Foundation for Vision Awareness Scholarship and the Walman Optical Company Scholarship during her 4th academic year.
"I am thrilled to start serving the great people of the Medina community and ensure they get the best eye and vision care possible," said Dr. Holland.
She Gives Back to the Community
Dr. Holland has been active with volunteering at many pediatric clinics and youth screenings throughout her academic career, including the New View Oklahoma Fall Arts Children's Camp. She is also looking forward to attending the Special Olympics in Minnesota this year to contribute her talents at this important event.
Getting to Know Dr. Holland a Little Better
Dr. Joelle Holland and her fiance Zac were recently engaged in Nashville, TN, but Minnesota has always been one of her favorite places to visit. She's a huge foodie and enjoys live country music, and Minnesota doesn't disappoint. Some of her other hobbies include running, enjoying the great outdoors, watching college football, and of course the Detroit Red Wings.
Complete Eye Care of Medina, located in Medina, Minnesota, delivers a variety of services to the entire Medina community, including eye and vision exams, Lasik eye surgery, vision therapy and treatment for macular degeneration. Those who want to schedule an appointment can call (763) 478-3505, or visit http://completeeyecareofmedina.com/ for more information.
Complete Eye Care of Medina, (763) 478-3505