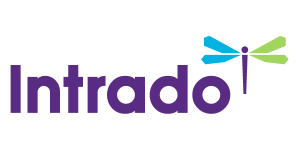 La Concepcion Animal Hospital Promotes Preventive Treatments for Fleas, Ticks and Heartworm
/EIN News/ -- GOLETA, Calif., May 29, 2016 (GLOBE NEWSWIRE) -- La Concepcion Animal Hospital, located in Goleta, CA, recently intensified its efforts to promote the benefits of preventive treatments for common pet ailments like fleas, ticks and heartworm. Drs. Joseph Dalo, Jr. and Michele A. Everitt and the rest of the team at the practice urge dog and cat owners to take a proactive approach to dealing with these common issues. "Like so many things, preventing these problems in the first place is vastly preferable to treating them," said Dr. Dalo. "The problem is that many pet owners are unaware of the very serious complications that go along with these issues, and that's what we're trying to change," he added.

Indeed, because problems like fleas, ticks and heartworm are so widespread and common; many pet owners assume that they can't be that bad and that if their pet develops any of these issues, they can be easily and quickly treated. However, a condition like heartworm can be very insidious, as it can slowly but surely destroy a pet's health without the pet owner being aware of the issue at all--until it's too late. Heartworm, a long, noodle-like parasite, is transmitted to pets when mosquitoes inject their larvae into their bloodstream. The larvae migrate toward the heart and lungs, and adult worms in dogs can ultimately number in the hundreds and live there for years. Fewer typically reside in cats, but they are every bit as damaging.
Over time, untreated heartworm can cause difficulty breathing, a loss of appetite, fatigue and, in very severe and advanced cases, death. Fleas and ticks are just as problematic, unfortunately. Both can cause dermatitis, which causes pets to itch uncontrollably. Open sores may develop, and infections may set in. What's worse is that fleas harbor diseases like cat scratch disease, tapeworm and even bubonic plague while ticks harbor Lyme disease, Rocky Mountain spotted fever, ehrlichia and more. "Although dogs can be treated for heartworm, the treatment is intensive and not always successful," said Dr. Everitt. "Heartworm in cats can't be treated, so it's even more crucial to prevent it in the first place," she added.
Pet owners can bring their pets to La Concepcion Animal Hospital for preventive treatments for these and other conditions. The veterinarians assess pets and recommend medications depending on the specifics of the case. "Our practice prescribes preventive treatments like Heartgard/Plus, Frontline, Bravecto, Advantage, Revolution and many others," said Dr. Dalo. "We provide clear instructions to pet owners, and most are quite surprised and pleased by how easy these medications are to administer and how effective they are," he added.
La Concepcion Animal Hospital is located on Hollister Avenue in Goleta, CA. Appointments can be made by calling (805) 685-4513. Additional information about their full range of services can be found at http://www.laconcepcionanimalhospital.com/.
La Concepcion Animal Hospital, (805) 685-4513