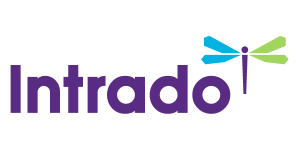 SHAREHOLDER ALERT: Pomerantz Law Firm Reminds Shareholders with Losses on their Investment in PJT Partners Inc. of Class Action Lawsuit and Upcoming Deadline – PJT
/EIN News/ -- NEW YORK, May 29, 2016 (GLOBE NEWSWIRE) -- Pomerantz LLP announces that a class action lawsuit has been filed against PJT Partners Inc. ("PJT" or the "Company") (NYSE:PJT) and certain of its officers.   The class action, filed in United States District Court, Southern District of New York, and docketed under 16-cv-02841, is on behalf of a class consisting of all persons or entities who purchased PJT securities between November 12, 2015 and March 28, 2016 inclusive (the "Class Period").  This class action seeks to recover damages against Defendants for alleged violations of the federal securities laws under the Securities Exchange Act of 1934 (the "Exchange Act"). 
If you are a shareholder who purchased PJT securities during the Class Period, you have until June 14, 2016 to ask the Court to appoint you as Lead Plaintiff for the class.  A copy of the Complaint can be obtained at www.pomerantzlaw.com. To discuss this action, contact Robert S. Willoughby at rswilloughby@pomlaw.com or 888.476.6529 (or 888.4-POMLAW), toll free, ext. 9980. Those who inquire by e-mail are encouraged to include their mailing address, telephone number, and number of shares purchased.  Click here to join this action.
PJT provides various strategic advisory, restructuring and special situations, and fund placement and secondary advisory services to corporations, financial sponsors, institutional investors, and governments worldwide.  PJT was formerly the financial and strategic advisory services, restructuring and reorganization advisory services and Park Hill Group businesses of Blackstone, until a spin-off completed on or around October 1, 2015 established PJT as an independent entity.  Through Park Hill Group, PJT provides fund placement and secondary advisory services for alternative investment managers, including private equity funds, real estate funds and hedge funds.
The Complaint alleges that throughout the Class Period, defendants made materially false and misleading statements regarding the Company's business, operational and compliance policies. Specifically, defendants made false and/or misleading statements and/or failed to disclose that: (i) PJT's compliance and fraud-prevention controls were inadequate; (ii) as a consequence of the Company's inadequate controls, Andrew W.W. Caspersen ("Caspersen"), a managing partner at Park Hill Group, perpetrated a criminal scheme to defraud investors of more than $95 million; and (iii) as a result of the foregoing, PJT's public statements were materially false and misleading at all relevant times. 
On March 28, 2016, Caspersen was arrested and charged with securities fraud and wire fraud for scheming to defraud investors of more than $95 million since at least as early as July 2015.  In a parallel action, the SEC also charged Caspersen with defrauding two institutions to invest in a shell company that he controlled. 
On this news, PJT stock fell $2.81, or 10.62%, to close at $23.66 on March 28, 2016. 
The Pomerantz Firm, with offices in New York, Chicago, Florida, and Los Angeles, is acknowledged as one of the premier firms in the areas of corporate, securities, and antitrust class litigation. Founded by the late Abraham L. Pomerantz, known as the dean of the class action bar, the Pomerantz Firm pioneered the field of securities class actions. Today, more than 80 years later, the Pomerantz Firm continues in the tradition he established, fighting for the rights of the victims of securities fraud, breaches of fiduciary duty, and corporate misconduct. The Firm has recovered numerous multimillion-dollar damages awards on behalf of class members. See www.pomerantzlaw.com
CONTACT:
Robert S. Willoughby
Pomerantz LLP
rswilloughby@pomlaw.com