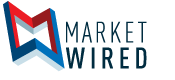 CrowdReviews.com Urges Buyers of Video Conferencing Solutions to Select Reviewed Companies
/EINPresswire.com/ -- SANTA FE, NM --(Marketwired - May 29, 2016) - The leading provider of online software reviews, CrowdReviews.com, recommends buyers of video conferencing solutions to consult online reviews prior to making a purchasing decision and to select software offered by vendors which are active in offering support and assistance. Hundreds of companies compete within the video conferencing industry with different solutions to solving similar challenges which companies face over the course of business.
Prior to making a purchasing decision, CrowdReviews.com urges those searching for video conferencing solutions to perform their due diligence in determining whether video conferencing solutions meet their needs in terms of features and pricing, or if the solutions fail to address their objectives. Online reviews can tell a lot about a solution in terms of how well the features operate, the quality of both audio and video communications, and whether the vendor has a history of connectivity issues or if the solution is generally dependable.
CrowdReviews.com offers rankings powered by a unique algorithm taking into consideration various elements including client reviews and engagement. Those offering video conferencing solutions are encouraged to ask their clients to submit reviews and testimonials regarding their use of the software and to engage their clients over any questions or comments they might have about the software. Both satisfied and dissatisfied clients are urged to voice their opinions on the features, functions, and overall usability of the software to help those searching for web conferencing solutions.
To view the rankings of video conferencing software visit:
http://www.crowdreviews.com/rankings-of-best-video-conferencing-software
To review the algorithm and how it affects providers of video conferencing solutions visit:
http://www.crowdreviews.com/how-do-we-rank
To register or claim a profile on CrowdReviews.com, please visit:
http://www.crowdreviews.com/#registration
About CrowdReviews.com
CrowdReviews.com is a crowdreviewing platform which ranks over 500 software categories and 200 service categories.
Contact Information
Samuel Powers
941-257-4559
530-B Harkle Road,
STE 100,
Santa Fe, NM 87505