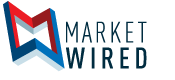 Vancouver Property Buyers Publish Pre-Sale Tips
Vancouver Property Buyers Offer Pros and Cons of Entering the Pre-sale Market in Their Latest Posts
/EINPresswire.com/ -- VANCOUVER, BC--(Marketwired - May 27, 2016) - The property buyers and sellers at Empyr Living, a boutique real estate agency in Vancouver, understand the allures of the Vancouver pre-sale market. As property prices climb ever higher, a pre-sale condo offers the opportunity to enter the real estate market for a relatively small investment. That being said, there are pros and cons that need to be considered before investing. For more, go to: http://www.empyrliving.com/tips-for-buying-a-home/buying-a-presale-condo-in-vancouver-pros-and-cons/
The latest blog published on the Empyr Living website offers would-be property owners a comprehensive list of considerations before taking the plunge. For example, under "pros" are considerations including small upfront investment, a fixed timeline for saving money, and getting a new home without repair costs to consider.
On the other hand, the "con" list includes points such as changeable mortgage rates, construction delays, and bankruptcy risks. What can you do if you can't raise the extra amount to complete the sale? What if your condo is worth less than what you owe when the remainder is due? Unless the developer breaches the terms of your agreement when you signed on the dotted line, you are legally required to complete the sale or forfeit your deposit.
Stay tuned to learn more about the pre-sale market. The next blog will focus on alleviating the risks of buying pre-sale condos in Vancouver.
About the Company
Empyr Living offers a bespoke, personalized real estate service unlike any other. Their sole purpose is to understand their client's lifestyle. They only cater to a select few at any given time so all clients remain privy to impeccable efficiency and undivided attention.
Empyr Living
Tony Yuen
(604) 889-3368
Company website: http://www.empyrliving.com/