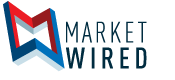 Ivanhoe Mines Files NI 43-101 Technical Report on the Preliminary Economic Assessment for the Redevelopment of the Kipushi Zinc-Copper Project in the Democratic Republic of Congo
/EINPresswire.com/ -- VANCOUVER, BRITISH COLUMBIA -- (Marketwired) -- 05/27/16 -- Ivanhoe Mines (TSX: IVN) today announced that, further to its news release dated May 2, 2016, the company has filed a National Instrument 43-101 (NI 43-101) technical report on the preliminary economic assessment (PEA) for the redevelopment of the historic, high-grade, Kipushi zinc-copper-germanium-lead-silver mine. The Kipushi Project is operated by Kipushi Corporation (KICO), a joint venture between Ivanhoe Mines (68%) and Gecamines (32%), the state-owned mining company.
The Kipushi 2016 PEA was prepared by OreWin Pty. Ltd., of Adelaide, Australia, and the MSA Group (Pty.) Ltd., of Johannesburg, South Africa. The NI 43-101 technical report - Kipushi 2016 Preliminary Economic Assessment - has been filed on the SEDAR website at www.sedar.com and posted on the Ivanhoe Mines website at www.ivanhoemines.com.
Contacts:
INV Investors
Bill Trenaman
+1.604.331.9834

INV Media
North America
Bob Williamson
+1.604.512.4856

South Africa:
Jeremy Michaels
+27.82.939.4812