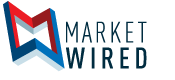 UPDATE: PCORI Board Approves $20 Million for New Patient-Centered Research on Breast Screening, Cerebral Palsy, Hepatitis C, and Stress Management
/EINPresswire.com/ -- WASHINGTON, DC--(Marketwired - May 23, 2016) -  The Patient-Centered Outcomes Research Institute (PCORI) Board of Governors today approved more than $20 million to fund four new patient-centered comparative clinical effectiveness research (CER) studies.
In addition, the Board approved PCORI's development of three new funding announcements to support research into strategies to prevent unsafe opioid prescribing in primary care, gauge the effectiveness of community-based palliative care, and improve the management of sickle cell disease.
The four projects approved for funding today will support research on which care options might work best in treating a range of conditions and problems that impose high burdens on patients, caregivers, and the healthcare system. They include:
A $7 million study to examine the effectiveness of telemedicine provided in methadone clinics versus referral to a liver specialist in treating patients infected with hepatitis C virus who also use drugs.
A $7.5 million project to determine the effectiveness of supplemental breast cancer screening methods, such as digital tomosynthesis, ultrasound, and MRI, for women with dense breast tissue, as well as whether MRI should be used before surgical decisions for patients newly diagnosed with breast cancer.
A $2.6 million study to determine the optimal timing and intensity of physical therapy for children with cerebral palsy.
A $3.9 million PCORnet demonstration project to determine the optimal type and frequency of mindfulness-based treatment for relieving stress.
Details of the approved projects can be found on PCORI's website.
"We are quite pleased to add this latest round of projects to our expanding portfolio," said PCORI Executive Director Joe Selby, MD, MPH. "We look forward to following the studies' progress and learning how they contribute to our growing knowledge about healthcare delivery."
With these latest awards, PCORI's Board has approved $1.38 billion since 2012 to fund 508 patient-centered CER studies and other projects to enhance the methods and infrastructure to support CER. All awards were approved by the Board pending completion of a business programmatic review by PCORI staff and issuance of a formal award contract.
 "These topics focus on difficult treatment and care decisions and unmet health care needs faced by many patients and those who care for them," noted PCORI Chief Science Officer Evelyn P. Whitlock, MD, MPH. "Our goal is to support research that addresses critical healthcare issues and to produce evidence that will lead to changes in practice and, eventually, better outcomes for patients and their families," she said.
About PCORI
The Patient-Centered Outcomes Research Institute (PCORI) is an independent, nonprofit organization authorized by Congress in 2010. Its mission is to fund research that will provide patients, their caregivers, and clinicians with the evidence-based information needed to make better-informed healthcare decisions. PCORI is committed to continually seeking input from a broad range of stakeholders to guide its work. More information is available at www.pcori.org.
Contact:
Christine Stencel
Associate Director of Media Relations
202-570-9275
cstencel@pcori.org
 
Mary McNamara
Senior Media Relations Specialist
202-570-9480
mmcnamara@pcori.org