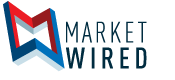 Iris BioTechnologies Announces Its BioWindows 3-Risk Scores System for Multi-Omic Analysis in the War Against Cancer and Other Diseases
/EINPresswire.com/ -- SANTA CLARA, CA--(Marketwired - May 23, 2016) - Iris BioTechnologies Inc. (OTC PINK: IRSB) announces its BioWindows™ 3-Risk Scores System for Multi-Omic Analysis, which will be offered through its subsidiary, Iris Wellness Labs. The System performs intricate correlations, while presenting results in a user-friendly visual format, allowing physicians and patients to understand and act on complex molecular information.
Simon Chin, Iris BioTechnologies President and CEO, stated, "The 3-Risk system can have an immediate impact on saving and improving the quality of life for many people. Through decades of dedicated hard work, Iris makes things easier for its customers."
With Iris's 3-Risk™ Analysis System, a patient can see his or her risk of disease, mortality and recurrence for a variety of diseases using a combination of genomics, proteomics, and other analytics. This offers an opportunity for physicians and patients to discuss medical treatment, disease-free survival and overall survival in a more informed context.
Each person's unique DNA is important, but life involves a continuous conversation between a person's DNA and its molecular world. To turn the vast pool of molecular activity into clinically useful information, one must look at the whole picture: DNA sequence, gene expression, protein expression, lifestyle and environment.
In analyzing DNA itself, it is important to understand single molecule substitutions, insertions and deletions, copy number variations, and chromosome translocations. Getting one's DNA sequenced is just the beginning. What is more important is to understand the significance of the changes in one's DNA.
Using next-generation sequencing (NGS) technology, one's DNA variances can be examined for personal medical risk association. Variances may be sorted into different categories such as known disease-associated mutation, predicted disease-associated mutation, variant of unknown significance, and others. Knowing the right categorization and seeing risk association easily has the potential to inform and save lives.
NGS can also be used to determine gene expression. In the Iris 3-Risk System, gene expression and protein expression information, obtained by using technologies that exist today, are incorporated into the analysis process.
Iris's approach involves complex Big Data analytics, genomics, and proteomics, in relation to wellness and disease progression. The company's technology is based upon the understanding of medicine, biology, chemistry, nanotechnology, semiconductor manufacturing, and microfluidics. Iris has created intellectual properties in methods, devices, and systems.
Cancer Treatment: Getting the Right Actionable Information
President Richard Nixon declared the "War on Cancer" more than 40 years ago. While progress has been made in some areas, cancer remains the emperor of all maladies. With the Iris 3-Risk Scores System, Iris can overcome the problem of getting too little information or being seized by information overload. Getting the right information at the right time can be a matter of life and death.
A picture is worth a thousand words. To see a sample image of part of the Iris BioWindows 3-Risks System, please look at the "Investor Presentation" posted on the Iris website at ir.irisbiotech.com under Quick Links. Cancer, human genomes, and the Iris 3-Risk System are complex and cannot be adequately described in a press release. To better understand how they are related, please read, "Understanding the Genome" under Quick Links.
In the Iris BioWindows 3-Risks System, the smart phone will be the primary medical interface between Iris, consumers, patients, and the medical community. We also enable computer access to secure, cloud-based, vital wellness and medical information.
About Iris BioTechnologies Inc.
Iris BioTechnologies Inc. (OTC PINK: IRSB) is a life sciences company focused on providing accurate, affordable precision healthcare. Unlike other companies, Iris looks at the whole picture and is the future of medicine. Iris offers the best approach to the treatment of cancer and other diseases through actionable integration of molecular profiling in the clinical decision-making process. In the treatment of cancer, Iris can achieve precision analysis of chemotherapy effectiveness as well as risk of recurrence. Iris accomplishes this by incorporating DNA, RNA and protein analysis with a patient's medical records, family medical history, life style and environmental exposures. Iris enables personal precision healthcare by matching patient to targeted treatments, and in some cases, including therapies in clinical trials.
The Iris Nano-Biochip™ product pipeline includes: CancerChip™, Integrated Blood Test, NeuroChip™ (Alzheimer's and Parkinson diseases), MetabolicChip™ (Diabetes), CardioChip™, and Chips for veterinary, agricultural, environmental, and other applications. The Iris BioWindows™ artificial intelligence system provides big data and analysis for clinical applications, drug development, and stem cell research.
Forward-looking Statements
Statements in this presentation about the Company's expectations, applications of its technology, markets, launch of tests and other statements that are not historical facts are "forward-looking statements" within the meaning of Section 27A of the Securities Act of 1933 and Section 21E of the Securities Exchange Act of 1934 and are based on management's current beliefs, assumptions, estimates and projections. Actual results may differ materially from those projected in the forward-looking statements for various reasons, including risks associated with product and test development, test transfer to contracting labs, government regulation, market acceptance, limited commercial experience, dependence on key personnel, obtaining financing and other factors discussed in the Company's periodic reports filed with the Securities and Exchange Commission.
For more information on Iris BioTechnologies, please visit Iris on Facebook (https://www.facebook.com/irisbiotech), Twitter (https://twitter.com/irisbiotech), and the Iris corporate website (www.irisbiotech.com).
Iris BioTechnologies Inc.
Simon Chin
408-806-7149
President and CEO
simonchin@irisbiotech.com