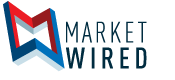 Sanchez Production Partners Announces Participation in Upcoming Conference
/EINPresswire.com/ --
HOUSTON, TX--(Marketwired - May 23, 2016) -  Sanchez Production Partners LP (NYSE MKT: SPP) ("SPP" or the "Partnership") today announced that Patricio D. Sanchez, Chief Operating Officer and Charles C. Ward, Chief Financial Officer will participate in one-on-one meetings with investors at the Master Limited Partnership Association's 2016 MLP Investor Conference in Orlando, Florida on Friday, June 3, 2016. The presentation materials used at this conference will be available for download by visiting the Company's website: www.sanchezproductionpartners.com.
ABOUT THE PARTNERSHIP
Sanchez Production Partners LP (NYSE MKT: SPP) is a publicly-traded limited partnership focused on the acquisition, development, ownership and operation of midstream and other energy production assets. The Partnership owns an oil and natural gas gathering and processing system located in the Eagle Ford Shale in Dimmit and Webb Counties, Texas. The Partnership also currently owns producing reserves in the Eagle Ford Shale in South Texas, the Gulf Coast region of Texas and Louisiana, and across several basins in Oklahoma and Kansas. The Partnership announced in March 2015 that is exploring the possible divestiture of its assets and operations in Oklahoma and Kansas.
PARTNERSHIP CONTACT
Charles C. Ward
Chief Financial Officer
Sanchez Production Partners GP LLC
(877) 847-0009

General Inquiries:
(877) 847-0008
www.sanchezpp.com

EIN Presswire does not exercise editorial control over third-party content provided, uploaded, published, or distributed by users of EIN Presswire. We are a distributor, not a publisher, of 3rd party content. Such content may contain the views, opinions, statements, offers, and other material of the respective users, suppliers, participants, or authors.