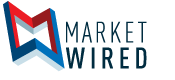 U.S. Concrete Prices $400 Million of Senior Notes Due 2024
EULESS, TX--(Marketwired - May 23, 2016) -  U.S. Concrete, Inc. (NASDAQ: USCR) (the "Company" or "U.S. Concrete") announced today that it has priced an offering of $400 million aggregate principal amount of its 6.375% senior notes due 2024 (the "Notes") at an issue price of 100% of the aggregate principal amount of the Notes. The Notes will mature on June 1, 2024, unless redeemed in accordance with their terms prior to such date. The Notes were offered to qualified institutional buyers pursuant to Rule 144A under the Securities Act of 1933, as amended (the "Securities Act"), and to certain non-U.S. persons pursuant to Regulation S under the Securities Act. The offering of the Notes is expected to close on June 7, 2016, subject to customary closing conditions.
The Notes will be guaranteed on a senior unsecured basis by the Company's existing and future restricted subsidiaries that guarantee obligations under its senior secured asset-based revolving credit facility (the "Revolving Facility") or that guarantee certain of its other indebtedness or certain indebtedness of its restricted subsidiaries.
/EINPresswire.com/ -- The Company intends to use the net proceeds from this offering to repay all of the outstanding borrowings under the Revolving Facility, to redeem or otherwise retire all of its outstanding 8.50% Senior Secured Notes due 2018 (the "2018 Notes"), and for general corporate purposes, including funding the purchase price of future acquisitions to expand its current business.
The Company has sent an irrevocable conditional notice of redemption to the trustee for its outstanding 2018 Notes. The redemption is subject to certain conditions, including the consummation of this offering or another financing that provides net proceeds sufficient to redeem the 2018 Notes in full. If the conditions are not satisfied, then the notice of redemption will be rescinded.
The Notes will not be registered under the Securities Act or any state securities laws and may not be offered or sold in the United States absent registration under the Securities Act or an applicable exemption from the registration requirements of the Securities Act.
This press release shall not constitute an offer to sell or the solicitation of an offer to buy nor shall there be any sale of these securities in any state in which such offer, solicitation or sale would be unlawful prior to registration or qualification under the securities laws of any such state or jurisdiction.
About U.S. Concrete, Inc.
U.S. Concrete serves the construction industry in several major markets in the United States through its two business segments: ready-mixed concrete and aggregate products. The Company has 146 standard ready-mixed concrete plants, 16 volumetric ready-mixed concrete facilities, and 14 producing aggregates facilities. During 2015, U.S. Concrete sold approximately 7.0 million cubic yards of ready-mixed concrete and approximately 4.9 million tons of aggregates.
For more information on U.S. Concrete, visit www.us-concrete.com.
CAUTIONARY STATEMENT REGARDING FORWARD-LOOKING STATEMENTS
This press release contains various forward-looking statements and information that are based on management's belief, as well as assumptions made by and information currently available to management. These forward-looking statements speak only as of the date of this press release. The Company disclaims any obligation to update these statements and cautions you not to rely unduly on them. Forward-looking information includes, but is not limited to, statements regarding: the proposed offering of Notes, the intended use of proceeds from the offering of the Notes and the redemption of the 2018 Notes. Although U.S. Concrete believes that the expectations reflected in such forward-looking statements are reasonable, it can give no assurance that those expectations will prove to be correct. Such statements are subject to certain risks, uncertainties and assumptions, including, among other matters: general and regional economic conditions; the level of activity in the construction industry; the ability of U.S. Concrete to complete the offering of the Notes and redeem the 2018 Notes; and general risks related to the industry and markets in which U.S. Concrete operates. Should one or more of these risks materialize, or should underlying assumptions prove incorrect, actual results or outcomes may vary materially from those expected. These risks, as well as others, are discussed in greater detail in U.S. Concrete's filings with the Securities and Exchange Commission, including U.S. Concrete's Amendment No. 1 to Annual Report on Form 10-K/A for the year ended December 31, 2015.
Source: USCR-G
Contact:
Joseph C. Tusa, Jr.
SVP & CFO 
U.S. Concrete, Inc.
817-835-4105