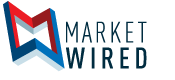 Battelle Infectious Diseases and Medical Countermeasure Work Awarded With New $59 Million Contract
U.S. Army Joint Program Executive Office for Chemical and Biological Defense Funds Research to Create Vaccines and Therapeutics for Biological and Chemical Threats
/EINPresswire.com/ -- COLUMBUS, OH--(Marketwired - May 23, 2016) -  Battelle has again been chosen to protect our warfighters and the general public against dangerous infectious disease and chemical threats under a new contract award. It's part of an OASIS contract mechanism that is worth up to $59 million, including all options, over the next five years.
For decades, Battelle has conducted research designed to protect the military from these threats. Frequently, the vaccines and therapeutics developed and tested on these programs then make their way to protecting the civilian populace.
Work covered by this latest contract includes development of vaccines for potentially weaponized viruses such as plague, botulinum, equine encephalitis, and filovirus, and medical countermeasures against multiple nerve agents and poisonous toxins used in chemical warfare.
"We're proud of the work we do at Battelle to protect people from threats like the Ebola and Zika viruses or ricin," said Julie Swick, general manager for Battelle's Life Sciences Research group. "Our dedicated employees come into work every day knowing they are contributing solutions to important, worldwide problems."
In addition to being recognized for its outstanding technical expertise, Battelle is known to its clients as being flexible, efficient and responsive.
About Battelle
Every day, the people of Battelle apply science and technology to solving what matters most. At major technology centers and national laboratories around the world, Battelle conducts research and development, designs and manufactures products, and delivers critical services for government and commercial customers. Headquartered in Columbus, Ohio since its founding in 1929, Battelle serves the national security, health and life sciences, and energy and environmental industries. For more information, visit www.battelle.org.
Image Available: http://www.marketwire.com/library/MwGo/2016/5/23/11G099583/Images/Battelle4-68a2da6646e982eaa627101332e7d5f4.JPG
Media Contacts

For more information contact

Katy Delaney
(614)424-7208
delaneyk@battelle.org

T.R. Massey 
(614) 424-5544
masseytr@battelle.org

EIN Presswire does not exercise editorial control over third-party content provided, uploaded, published, or distributed by users of EIN Presswire. We are a distributor, not a publisher, of 3rd party content. Such content may contain the views, opinions, statements, offers, and other material of the respective users, suppliers, participants, or authors.