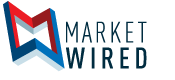 Government of Canada Signs International Arrangements for Mutual Support in the Event of an Animal Disease Outbreak
/EINPresswire.com/ -- PARIS, FRANCE -- (Marketwired) -- 05/23/16 -- Today, on the margins of the World Organisation for Animal Health's (OIE's) 84th General Session, Canada has signed three arrangements with the purpose of maintaining safe and fair trade of animals and animal products in the event of animal disease outbreaks.
These collaborations show the willingness of participating countries to implement science-based international standards and reflect the solidarity required to protect animal health worldwide.
The three arrangements signed relate to the:


1.  International Animal Health Emergency Reserve


Signed by: Australia, Canada, Ireland, New Zealand, United Kingdom and United States of America
This formal arrangement will provide participating countries with a supplementary emergency response team in the event of an animal disease outbreak. Sharing personnel during critical times will further support participating countries to act rapidly and effectively to control and eradicate the outbreak.


2.  Sharing of vaccines for Foot and Mouth Disease


Signed by: Australia, Canada, Mexico, New Zealand, United States of America
This arrangement supports the sharing of a vaccine bank for Foot and Mouth Disease (FMD) between participating countries. In the event of a FMD outbreak, this non-binding arrangement will help facilitate the rapid consideration of requests for additional vaccine doses, thereby assisting the affected country/countries to benefit from an increased number of available vaccine doses.


3.  Supporting the recognition of zoning for foreign animal disease
    outbreaks


Signed by: Australia, Canada, New Zealand and United States of America
This arrangement is intended to manage biosecurity risks while minimizing trade disruptions in the event of a foreign animal disease outbreak in a participating country. It aims to support the continuation of safe trade from areas that remain free from the disease, and the application of other controls (such as product treatments) to address biosecurity risks.
The arrangements support the OIE's Strategic Plan for 2016-2020 by engaging various countries in sharing scientific knowledge, data and resources.
When it comes to dealing with complex, global-scale challenges such as the above mentioned, these arrangements are effective tools to quickly provide support and relief in times of crisis. By working together during calm times, we are ensuring preparedness in the event of an outbreak and minimizing its impacts globally.
Contacts:
CFIA Media Relations
613-773-6600