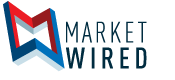 Nashville Business Journal Names Reba McEntire 2016 Artist of the Year and Jana Kramer Breakout Artist
/EINPresswire.com/ -- NASHVILLE, TN--(Marketwired - May 23, 2016) - The Nashville Business Journal has named Reba McEntire as its 2016 Artist of the Year and Jana Kramer as its Breakout Artist for its third-annual Women in Music City Awards. The talented entertainers will be honored at the red-carpet awards dinner on September 27 at Omni Nashville Hotel, with McEntire serving as the keynote speaker. This event will bring together both the business and music industries, combining two major driving forces behind the success of Music City.
Multimedia entertainment mogul and mom Reba McEntire has become a household name with a successful career that spans music, television, film, theater and retail. As one of the most successful female recording artists in history, she has sold more than 56 million albums worldwide and scored 35 No. 1 singles. Her first release on Nash Icon Records, LOVE SOMEBODY, debuted at No. 1 on the Billboard Country Albums chart and produced the biggest sales debut of her career with the lead single, "Going Out Like That." The Country Music Hall of Fame member has won 15 American Music Awards; 13 ACM Awards; 9 People's Choice Awards; 7 CMA Awards; 2 GRAMMY Awards; an ACM Career Achievement Honor and the National Artistic Achievement Award from the U.S. Congress. She has joined forces with superstar friends Kix Brooks and Ronnie Dunn for a one-of-a-kind country music residency "REBA, BROOKS & DUNN: Together in Vegas" at The Colosseum at Caesars Palace, which recently added more dates throughout 2017 following the sold-out initial run. The acclaimed actress is also an entrepreneur with a flourishing lifestyle brand and beauty line.
Breakout Artist Jana Kramer's debut single, "Why Ya Wanna," hit No. 3 on Billboard's Hot Country Songs chart in 2012, making her the most-played new artist that year. Her self-titled debut album was released in 2013 and reached No. 5 on the charts. Later that year, the Academy of Country Music named her the Top New Female Artist. Her sophomore album, "thirty one," reached No. 10 on the Billboard 100 in October 2015 and features the gold-certified Top 3 single, "I Got the Boy." In 2016, Kramer has received nominations for Female Vocalist of the Year from the ACM Awards, Breakthrough Female of the Year and Female Vocalist of the Year from the American Country Countdown Awards and Female Video of the Year from the CMT Music Awards for "I Got the Boy."
"The success of the music industry in Nashville is due in no small part to the enormous contributions of icons like Reba McEntire and breakthrough artists like Jana Kramer," said Mayor Megan Barry of the announcement. "Women in the music business, from singers and songwriters to producers and business managers, represent the essence of Music City and are the backbone of the industry."
Alongside McEntire and Kramer, the Women in Music City Awards will honor women who are helping shape Nashville's music industry, and will include a special performance by Ella Beckham. At only 9 years old, Beckham was recently named a featured new artist on iTunes for her debut single, "Shine," which was written and released to benefit Monroe Carell Jr. Children's Hospital at Vanderbilt.
NBJ Publisher Kate Herman said of the awards, "What women in the music business are doing deserves to be highlighted and honored, not only because of what they bring to the industry, but also to show tangible examples of success for other women entering the industry. All of our winners of this program -- from artists to business leaders -- are essential pieces of Nashville's growing economy and vibe."
Nominations were taken from the public, and the final selection of honorees will be judged by an independent panel of judges made up of the following: Lori Feldman (Warner Bros. Records); Camille Hackney (Atlantic Records); Cara Lewis (Cara Lewis Group); Natalia Nastaskin (United Talent Agency); and Jacqueline Saturn (Harvest Records). Winners will be announced in July.
Nashville-based design build firm Van Mol Restoration and Nielsen Music are gold sponsors of the awards dinner. KGV Studio is video sponsor of the event. All winners will be highlighted in both a printed Nashville Business Journal special publication and online at NashvilleBusinessJournal.com.
About the Nashville Business Journal (NBJ)
The Nashville Business Journal, one of 43 publications with American City Business Journals, is a division of Advanced Media Publications. NBJ is a media outlet that provides local business news and connections through our platforms: print, online, mobile and events. The Nashville Business Journal believes that growing the strength of women business leaders is essential to our community's success. NBJ holds multiple award programs and events for women including the Women of Influence Awards and Mentoring Monday. NBJ's parent company, American City Business Journals, recently launched Bizwomen.com, a national website for women business leaders. The Nashville Business Journal is published every Friday and can be viewed online daily at NashvilleBusinessJournal.com.
Image Available: http://www.marketwire.com/library/MwGo/2016/5/20/11G099386/Images/RebaPressReleasePhoto-4d59e65b42438d3ba498d0ff3ced7c36.jpeg
Image Available: http://www.marketwire.com/library/MwGo/2016/5/20/11G099386/Images/Jana_Kramer-026242b3cd88a5969134699a9188536f.jpg
Image Available: http://www.marketwire.com/library/MwGo/2016/5/20/11G099386/Images/Ella_Beckham-aa0302d797f59df2b9b1d7ba18d3c1b1.jpg
Tamara Hudson
Nashville Business Journal
615-846-4272
thudson@bizjournals.com