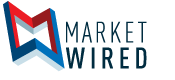 Jorg Gray to Showcase Presidential Watch Collection at JCK Las Vegas
California-Based Designer to Showcase Flagship Collection for the First Time at Leading Jewelry Event
/EINPresswire.com/ -- TUSTIN, CA -- (Marketwired) -- 05/23/16 -- Trendsetting California watchmaker Jorg Gray -- renowned for crafting affordable luxury wristwatches worn by high-profile celebrities, athletes and political dignitaries -- is pleased to announce it will exhibit its highly regarded JG6500 automatic watch line for the first time at JCK Las Vegas held June 3 - 6 at the Mandalay Bay Resort & Casino in Las Vegas. Often seen on President Obama, the JG6500 line reflects the effortless American style and sophistication that Jorg Gray is known for across the globe.
The JG6500 Presidential Collection
These aviator-style instruments are crafted with high-precision movements and chronograph features, originally designed for pilots. Easy-to-read luminous hands and hour markings provide assistance and assurance, whether tracking time zones or navigating a demanding schedule. Encased in a silver or rose gold stainless-steel finish, the scratch-resistant mineral crystal or sapphire crystal timepieces wear comfortably with alligator-pattern or buffalo-grain Italian leather straps, or a stainless-steel bracelet. This is a timepiece for the discerning gentleman who accessorizes with a purpose. From dauntless and durable to the heirloom of choice, this Jorg Gray collection provides worldly appeal at a range of attainable price points.
"The Jorg Gray team is proud to showcase its most prestigious line for the first time at JCK Las Vegas, highlighting the pieces among the top looks in the industry," says Jorg Gray president, Trevor Gnesin. "This enduring line appeals to a modern generation that demands both style and durability, while maintaining a respect for the traditional principals of precision craftsmanship inherent in every Jorg Gray design."
Find Jorg Gray's JG6500 collection at JCK Las Vegas:
June 3 - 6, 2016
Booth: B30147
Neighborhood: CLOCKWORK
In addition, Jorg Gray has redesigned its website, employing the newest technologies, allowing for easy online shopping and navigation to showcase its latest watch collections. To find a retailer or to see more of Jorg Gray's high-performance timepieces, visit JorgGray.com.
Discounts are also being offered to those who place orders at JCK Las Vegas. For additional information, including interview requests and appointment details, please contact Leslie Licano at leslie@beyondfifteen.com or 949-733-8679.
ABOUT JORG GRAY: Based in Southern California, the Jorg Gray brand offers a range of unique watches that reflect an effortless American style and sophistication. In response to overwhelming demand, Jorg Gray has recently expanded into a global brand and is the timepiece of choice for the U.S. Secret Service and the President of the United States, as well as a variety of high profile celebrities and athletes. Chic consumers across the globe continue to respond to the Jorg Gray hallmark of exceptional artistry and outstanding value. For more information, visit JorgGray.com.

EIN Presswire does not exercise editorial control over third-party content provided, uploaded, published, or distributed by users of EIN Presswire. We are a distributor, not a publisher, of 3rd party content. Such content may contain the views, opinions, statements, offers, and other material of the respective users, suppliers, participants, or authors.