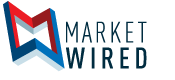 REMINDER: MEDIA ALERT: Kilopass to Exhibit at UMC 2016 Technology Forum in Japan
Will Showcase eNVM's Ultra-Low Power, High-Performance Features, New X2Bit Bitcell Technology That Offers 10X Power Reduction
/EINPresswire.com/ -- SAN JOSE, CA -- (Marketwired) -- 05/23/16 --

WHO:
Kilopass Technology, Inc., the leading provider of semiconductor embedded non-volatile memory (eNVM) intellectual property (IP)
WHAT:
Will exhibit at the United Microelectronics Corporation (UMC) Technology Forum in Japan, showcasing its antifuse eNVM IP's ultra-low power and high-performance features, fast access speed, megabits of capacity, more than 10 years of data retention and flexible programming options. Also highlighted will be its new X2Bit™ bitcell technology with 10X power reduction.
WHERE:
Tokyo International Forum, Hall B7, Tokyo, Japan
WHEN:
Tuesday, May 24, from 9 a.m. until 5 p.m.
Information about Kilopass' portfolio of eNVM IP can be found at: www.kilopass.com
About Kilopass
Kilopass Technology, Inc., is the leader in embedded non-volatile memory (NVM) intellectual property (IP). Its patented technologies of one-time programmable (OTP) NVM solutions have boundless capacity to scale to advanced CMOS process geometries. They are portable to every major foundry and integrated device manufacturer (IDM), and meet market demands for increased integration, higher densities, lower cost, low-power management, better reliability and improved security. Trusted by today's best-known brands, Kilopass' technology has been integrated by more than 170 customers, with 10-billion units shipped in over 400 industrial, automotive, consumer electronics, mobile, analog and mixed-signal, and internet of things (IoT) chip designs. For more information, visit www.kilopass.com or email info@kilopass.com
Follow Kilopass on Twitter at @kilopass
For more information, contact:
Nanette Collins
Public Relations for Kilopass Technology, Inc.
(617) 437-1822
nanette@nvc.com

Mary Svoboda
Kilopass Technology, Inc.
(408) 709-2861
m.svoboda@kilopass.com