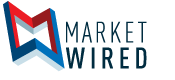 NovaWurks' HISats Scheduled to Reach Space on DARPA Phoenix eXCITe Spacecraft
Second Mission for HISats Is Designed to Explore Experimentation of Cellular Integration Technology
/EINPresswire.com/ -- LOS ALAMITOS, CA -- (Marketwired) -- 05/23/16 -- NovaWurks™ Inc., a provider of high-technology space products and services, announced today that the company's flagship technology, the Hyper-Integrated Satlet (HISat™), is scheduled for launch into space through the Defense Advanced Research Projects Agency (DARPA)'s Phoenix program. As part of Phoenix's goal to develop new satellite architectures, DARPA plans to launch its eXperiment for Cellular Integration Technology (eXCITe) spacecraft to validate the concept of an aggregated satlet system cluster in low Earth orbit (LEO).
"HISats are designed to radically change the way spacecraft are designed and deployed. This eXCITe mission is the next step in the development of the HISat and HISat-based cellular spacecraft design as an affordable alternative to traditional monolithic structures," said Talbot Jaeger, founder and chief technologist at NovaWurks.
Built by NovaWurks, the eXCITe spacecraft is expected to launch the third quarter of 2016 via Spaceflight's SHERPA in-space transportation platform aboard a SpaceX Falcon 9 rocket from Vandenberg Air Force Base, Calif. Payloads participating on the eXCITe spacecraft will be attached to the HISat-based structure using NovaWurks' User-Defined Adaptor (UDA). The payloads include: the Maestro Flight Experiment (MFE) developed by the Information Sciences Institute (ISI) at the University of Southern California (USC), DARPA's Space Enabled Effects for Military Engagements (SeeMe) prototype satellite and NASA Langley's Rapid Response Radiation Survey (R3S) instruments.
NovaWurks' first self-funded HISat-based mission, the Satlet Initial-Mission Proofs and Lessons (SIMPL) was successfully launched on December 9, 2015 aboard Orbital ATK's Cygnus automated cargo spacecraft, and received at the International Space Station (ISS). The unassembled SIMPL experiment will be assembled onboard the ISS by U.S. astronauts, marking the first time a microsatellite is assembled on-board the ISS prior to deployment via a microsatellite deployer.
NovaWurks' HISat technology is a biologically inspired satlet that provides a foundation for building safe, rapid and cost-effective solutions. With each HISat containing all of the functional capabilities of an autonomous satellite, and the flexibility to conform to the shape or capability requirements of any payload, the HISat-based cellular architecture is flexible for a variety of mission purposes.
About NovaWurks:
NovaWurks, Inc., located in Los Alamitos, California, invents, designs and creates high technology products and services for a broad range of applications for space. The NovaWurks team of designers, scientists and engineers offers a diverse background in spaceflight, consulting and research work with decades of experience in managing complex, visionary projects for government, military and corporate clients. For more information, visit www.novawurks.com.
MEDIA CONTACTS:
Vivian Slater
Echo Media Group
714-573-0899 ext. 235
vivian@echomediapr.com