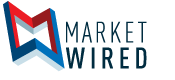 Caribou Coffee(R) Brews Up New Ready-to-Drink Premium Iced Coffee
Beloved Coffeehouse's Iced Coffee Available Nationwide in Three Real, Uplifting Flavors
/EINPresswire.com/ -- MINNEAPOLIS, MN -- (Marketwired) -- 05/23/16 -- Caribou Coffee is expanding its caffeinated possibilities to its fans and soon-to-be fans nationwide. The cherished Minneapolis-based coffeehouse company is introducing new ready-to-drink Caribou Premium Iced Coffee into their extensive line of quality, handcrafted beverages. Available in three delicious flavors -- Chocolate Mocha, Vanilla and Sea Salt Caramel -- Caribou Premium Iced Coffee is the perfect coffeehouse treat that's ready to drink when you're on the go or when you need help conquering the day, no matter what's in store.
Made with authentic, perfectly brewed Caribou Coffee and premium ingredients -- like real chocolate and caramel -- and real milk, Caribou Premium Iced Coffee is the delicious drink to help fuel life's adventures, both big and small.
"Following a successful test market launch, we are thrilled to introduce Caribou Premium Iced Coffee to new and longstanding Caribou fans across the country," said Michele Vig, Chief Marketing Officer, Caribou Coffee. "Caribou Coffee is focused on superior taste and ingredients in all of our products, and our ready-to-drink premium coffee represents our latest real-flavor innovation."
Caribou Premium Iced Coffee is now available in the dairy case at grocery and convenience stores nationwide, as well as Caribou coffeehouses, in 14-ounce portable single-serve and 32-ounce multi-serve bottles for an SRP of $2.99 and $3.49, respectively.
For more information about new Caribou Premium Iced Coffee, please visit CaribouIcedCoffee.com. To stay up to date on the latest and greatest Caribou Coffee news, find Caribou Coffee on Facebook, Twitter and Instagram.
About Caribou Coffee
Founded in 1992, Caribou Coffee is the second largest company-operated premium coffeehouse in the United States with more than 274* company-owned stores and 24* Coffee & Bagels stores in partnership with Einstein Bros. Bagels, 130* domestic license locations in 19* states and 235* international franchise stores in 11* countries. Caribou Coffee provides high quality, handcrafted beverages and food options to fuel life's adventures, both big and small. Known for a commitment to sustainability, the Company was the first major U.S. coffeehouse to serve 100% Rainforest Alliance Certified™ coffees and espresso. Caribou Coffee products can also be found in grocery stores, mass retailers, club stores, foodservice providers, hotels, entertainment venues and online. To learn more about Caribou Coffee, visit its website, Facebook, Twitter or Instagram. Sign up for Caribou Coffee's loyalty program, Caribou Perks, on the Caribou Coffee mobile app at any app store.
*Store counts are accurate as of March 2016.
Contact:
Maya Cass
mcass@legendpr.com
212.679.6600 x 31-275