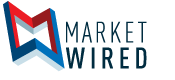 Generic, New Drugs Offset Patent Expiries in Women's Health Therapeutics, Reports BCC Research
/EINPresswire.com/ -- WELLESLEY, MA--(Marketwired - May 19, 2016) - Hormone therapy, gynecological disorders, and musculoskeletal disorders in women are the prime areas of focus in the women's health disorder therapeutics market. BCC Research reveals in its new report that the market represents one of the most attractive markets in the global pharmaceutical industry.
The global market for women's health therapeutics, which totaled almost $33 billion in 2015, should reach about $40.6 billion in 2020, reflecting a five-year compound annual growth rate (CAGR) of 4.2%. In 2015, the U.S. accounted for about 59% of the world market, or about $19.5 billion of the total market value. The U.S. market should near $25.3 billion by 2020, growing at a five-year CAGR of 5.4%. Europe and Japan, which accounted for 34.5% and 6.5% of the world market shares in 2015, respectively, should total $13 billion and almost $2.3 billion, respectively, by 2020.
By disorder type, breast cancer led the global market in 2015 with $12.8 billion (38.7% market share), followed by postmenopausal osteoporosis with $10.8 billion (32.9% market share), menopause with $6 billion (18.2% market share), endometriosis with almost $2.6 billion (7.8% market share), and polycystic ovary syndrome (PCOS) with $782.9 million (2.4% market share).Breast cancer and postmenopausal osteoporosis are expected to reach almost $16.8 billion (41.3% market share) and $13.2 billion (32.5% market share), respectively, by 2020.
In the past few decades, women's health therapeutics has established a strong footprint in the global pharmaceutical market. Patent expiry will prove a key challenge to market growth. In fact, patent expiries of blockbusters such as Evista, the Premarin family, Forteo, Mirena, and others, has slowed market growth in recent years. However, the launch of new molecules such as minivelle, abufene, pralia, bonviva iv, decapeptyl/pamorelin, along with novel R&D molecules that include elagolix, odanacatib, and Femitra in the late-stage pipeline portends big potential for substantial market growth. Neratinib and Palbociclib represent some of the key pipeline molecules with strong market potential.
"Roche maintains its leading position in the market (26% total market share) due to its strong presence in the breast cancer market. Eli Lilly and Pfizer lost significant market share due to patent expiry of some of their blockbuster drugs," says BCC Research analyst Ritu Thakur Dangi. "The market has shown a significant increase in generics' share in the last few years, primarily due to the patent expiry of major osteoporosis drugs, including Boniva, Premarin, Viviant, and Fosamax. Generics are now available for major selling hormones, like Premarin, which are used to treat menopause-related conditions."
Therapeutics for Women's Health: Technologies and Global Markets (BIO043F) analyzes women's diseases such as endometriosis, postmenopausal osteoporosis, menopause, breast cancer and polycystic ovary syndrome (PCOS) by incidence, prevalence, and regulatory structure. The report examines marketed and pipeline (R&D) products along with description, and clinical trials, along with pricing and reimbursement. Detailed market projections through 2020 also are provided.
About BCC Research
BCC Research publishes market research reports that make organizations worldwide more profitable with intelligence that drives smart business decisions. These reports cover today's major industrial and technology sectors, including emerging markets. For more than 40 years we've helped customers identify new market opportunities with accurate and reliable data and insight, including market sizing, forecasting, industry overviews, and identification of significant trends and key market participants. We partner with analysts who are experts in specific areas of industry and technology, providing unbiased measurements and assessments of global markets. Recently selected as the world's greatest market research company, BCC Research is a unit of Eli Global, LLC. Visit our website at www.bccresearch.com. Contact us: (+1) 781-489-7301 (U.S. Eastern Time), or email information@bccresearch.com.
Editors and reporters who wish to speak with the analyst should contact: 
Steven Cumming
steven.cumming@bccresearch.com