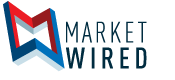 MEDIA STATEMENT: Enbridge Committed to Moving Towards a Lower Carbon Future and Working With the Government on Innovative Solutions
/EINPresswire.com/ -- TORONTO, ONTARIO -- (Marketwired) -- 05/16/16 -- Editors Note: There is a photo associated with this press release.
The draft Climate Change Action Plan, as reported in the Globe and Mail today, proposes phasing out natural gas heating in homes and replacing it with electric heat. While Enbridge supports a lower-carbon future, we believe that phasing out of natural gas for home heating is not a responsible solution:


--  We believe that greening the natural gas grid is a more cost effective,
    resilient and responsible pathway to meet home energy needs. This is the
    approach of leading jurisdictions such as British Columbia, California
    and Germany.(i)
--  About 76 per cent of Ontarians use natural gas for home heating, these
    customers will have to bear conversion and ongoing energy costs.
    Converting a home from natural gas to electricity would cost about
    $4,500, and the heating costs would triple - increasing by roughly
    $2,000 each year.(ii)


We believe that Ontario's natural gas system can continue to be a solution well beyond 2030. Natural gas is the most reliable, affordable and abundant energy source for consumers and if it is used responsibly can benefit Ontarians economically and environmentally.
About Enbridge Gas Distribution
Enbridge Gas Distribution Inc. has a more than 165-year history and is Canada's largest natural gas distribution company. It is owned by Enbridge Inc., a Canadian-based leader in energy transportation and distribution. Enbridge has ranked as one of the Global 100 Most Sustainable Corporations for the past seven years and was also named as one of Canada's Top 100 Employers in 2015. Enbridge Gas Distribution and its affiliates distribute natural gas to over two million customers in Ontario, Quebec, New York State and New Brunswick. For more information, visit www.enbridgegas.com or follow us on Twitter @EnbridgeGasNews.
(i) By switching traditional natural gas with renewable natural gas from waste, agricultural crops and technology that creates methane from recycling carbon (as mentioned in the draft Climate Change Action Plan).
(ii) Calculations are based on the assumption that a typical residential customer uses about 2,400 cubic metres of natural gas a year for home and water heating.
To view the photo associated with this press release, please visit the following link: www.marketwire.com/library/20160516-enbridge0516ngbl800.jpg.
Contacts:
Tanya Bruckmueller
Manager, External Communications
1-855-884-5112
enbridgegasmedia@enbridge.com
www.enbridgegas.com