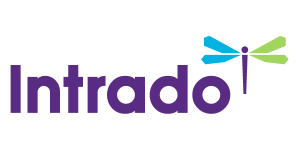 IMPORTANT EXPRESS SCRIPTS SHAREHOLDER ALERT: Wolf Haldenstein Adler Freeman & Herz LLP reminds investors that a class action lawsuit has been commenced on behalf of shareholders of Express Scripts Holding Company - ESRX
Upcoming Lead Plaintiff Deadline is July 5, 2016
/EIN News/ -- NEW YORK, May 12, 2016 (GLOBE NEWSWIRE) -- Wolf Haldenstein Adler Freeman & Herz LLP announces that a class action lawsuit has filed in the United States District Court for the Southern District of New York on behalf of all those who purchased Express Scripts Holding Company ("Express Scripts" or the "Company") (NASDAQ:ESRX) securities between February 24, 2015 and March 21, 2016 (the "Class Period"), inclusive.

Shareholders who have purchased Express Scripts Holding Company are urged to contact the firm immediately at classmember@whafh.com or (800) 575-0735 or (212) 545-4774.
If you purchased shares of Express Scripts Holding Company during the Class Period and suffered a loss, you may request that the Court appoint you lead plaintiff of the proposed class no later than July 5, 2016.
The filed complaint focuses on whether the Company and its executives violated federal securities laws by failing to disclose the status of its relationship and contract with its most important client, Anthem, Inc. ("Anthem").
Specifically, on January 12, 2016, Anthem publicly threatened to terminate its relationship with the Company unless both parties renegotiated an agreement that would deliver more than $3 billion in annual savings to Anthem. On this news, Express Scripts' share price fell $5.89 from a closing price of $85.58 per share on January 12, 2016 to a closing price of $79.69 on January 13, 2016, a 6.9% drop. 
On March 21, 2016, Anthem sued Express Scripts alleging that the Company breached its contract with Anthem by failing to negotiate drug pricing terms in good faith.  Anthem's complaint revealed a conflict between Express Scripts and Anthem dating back to at least February 2015, alleging that the Company was experiencing severe operational problems that interfered with its ability to adequately serve Anthem and exposed Anthem to increased regulatory scrutiny. Following this news, Express Scripts' share price fell from a closing price of $69.34 per share on March 21, 2016 to a closing price of $67.52 on March 22, 2016, an additional $1.82 drop. 
Wolf Haldenstein has extensive experience in the prosecution of securities class actions and derivative litigation in state and federal trial and appellate courts across the country.  The firm has attorneys in various practice areas; and offices in New York, Chicago and San Diego.  The reputation and expertise of this firm in shareholder and other class litigation has been repeatedly recognized by the courts, which have appointed it to major positions in complex securities multi-district and consolidated litigation.
If you wish to discuss this action or have any questions regarding your rights and interests in this case, please immediately contact Wolf Haldenstein Adler Freeman & Herz LLP by telephone at (800) 575-0735, via e-mail at classmember@whafh.com, or visit our website at www.whafh.com.  All e-mail correspondence should make reference to the "Express Scripts investigation."
Attorney Advertising. Prior results do not guarantee or predict a similar outcome.
Contact:

Wolf Haldenstein Adler Freeman & Herz LLP 
Patrick Donovan, Esq.
Gregory Stone, Director of Case and Financial Analysis
Email: gstone@whafh.com, donovan@whafh.com or classmember@whafh.com
Tel: (800) 575-0735 or (212) 545-4774