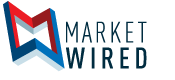 American Hotel Income Properties REIT LP Reports Record First Quarter 2016 Financial Results
All Amounts Expressed in U.S. Dollars Unless Otherwise Indicated
/EINPresswire.com/ -- VANCOUVER, BC--(Marketwired - May 12, 2016) - American Hotel Income Properties REIT LP ("AHIP") (TSX: HOT.UN) (OTCQX: AHOTF) reported today its financial results for the three months ended March 31, 2016.
Rob O'Neill, CEO of AHIP, commented, "I am very pleased to announce record operating results from our well diversified portfolio of 80 hotels located in 27 U.S. states. Our branded hotels performed very well with exceptional performance in Virginia, North Carolina and Florida coupled with positive tailwinds experienced by hotels that underwent significant renovations last year. Our secure rail hotel revenues and cash flows were supported by long-term contractual guarantees. The hotel manager delivered meaningful growth in operating income and margins in both rail and branded hotels through effective yield management and strong cost discipline. We are now paying a U.S. dollar denominated distribution which aligns our payout with our cash flows, eliminating currency risk and related costs, and equates to a pro-forma payout ratio below 75% of current full year 2016 analyst consensus AFFO. This low payout ratio, combined with our conservative balance sheet, positions AHIP for further growth in the seasonally stronger second and third quarters."
FINANCIAL HIGHLIGHTS
Funds from operations ("FFO") was up +65.4% to $7.2 million (2015 - $4.4 million) and adjusted funds from operations ("AFFO") was up +72.2% to $6.1 million (2015 - $3.5 million) reflecting the acquisition of 19 hotels comprising approximately 1,800 guestrooms
For the current quarter, Diluted FFO per Unit was up +16.7% to $0.21 (2015 - $0.18) and Diluted AFFO per Unit was up +20.0% to $0.18 (2015 - $0.15)
Same-store revenue per available room ("RevPAR") for the Branded Hotels was up +6.7% led by Virginia, which was up by +16.6%, North Carolina was up by +13.8%, Florida was up by +11.8% and Pittsburgh was up by +3.4%
Total revenues for the quarter increased by +35.9% to $40.1 million compared to $29.5 million last year
EBITDA for the quarter was up +56.6% to $10.7 million compared to $6.8 million in the same period last year and EBITDA margin improved by 350 basis points to 26.6% (2015 - 23.1%)
Certain Rail Hotels were impacted by lower rail carload volumes as Class I railroads continued to face headwinds primarily from lower coal shipments and lower exports caused by a strong U.S. Dollar. Rail Hotel revenues were stabilized by the contractual guarantees
AHIP's debt-to-gross book value at March 31, 2016 was 50.0% (2015 - 52.1%) and interest coverage ratio for the current quarter improved to 3.1x (2015 - 2.5x)
AHIP's weighted average stated interest rate improved to 4.58% (2015 - 4.71%) and the weighted average loan term to maturity increased to 8.0 years (2015 - 7.4 years)
During the first quarter, AHIP paid a regular monthly distribution of Cdn$0.075 per unit and the payout ratio improved to 93.5% of AFFO (2015 - 125.0%)
On January 8, 2016, AHIP completed the acquisition of a 133-room rail crew hotel in Lincoln, Nebraska for approximately $3.9 million including planned capital expenditures
On March 29, 2016, AHIP completed a $2.0 million, floating rate mortgage on a branded hotel located in Norman, Oklahoma maturing in April 2021
On April 1, 2016, AHIP completed the $2.4 million acquisition of a 24-room expansion of the Oak Tree Inn hotel located in Hearne, Texas. Two more expansions of Oak Tree Inn hotels located in Oregon and Nebraska are scheduled to be completed during the second and third quarters of 2016
As at March 31, 2016, AHIP had cash balances of $8.9 million, restricted cash balances of $15.9 million and an unutilized revolving line of credit with a limit of $10.0 million
Q1 2016 FINANCIAL RESULTS CONFERENCE CALL
Management will host a conference call at 4:00 p.m. (Eastern), 1:00 p.m. (Pacific) on Friday, May 13, 2016 to review the financial results and corporate results for the three months ended March 31, 2016.
To participate in this conference call, please dial one of the following numbers approximately 10 minutes prior to the commencement of the call, and ask to join the AHIP conference call.

Dial in numbers:          Toll free:                       1-877-291-4570
                          International or local Toronto   1-647-788-4919

CONFERENCE CALL REPLAY
If you cannot participate on Friday, May 13, 2016, a replay of the conference call will be available by dialing one of the following replay numbers. You will be able to dial in and listen to the conference call replay two hours after the call end time, and the replay will be available until Friday, May 20, 2016. An audio recording of this conference call will also be available at www.ahipreit.com under the "Investor Info/Presentations & Calls" tab.
Please enter replay PIN number 91255614 followed by the # key.

Replay dial in numbers:   Toll free:                       1-800-585-8367
                          International or local Toronto   1-416-621-4642

NON-IFRS MEASURES
Certain non-IFRS financial measures are included in this news release, which include EBITDA, FFO, FFO per Unit, AFFO, AFFO per Unit, interest coverage ratio, payout ratio and debt-to-gross book value. These terms are not measures recognized under International Financial Reporting Standards ("IFRS") and do not have standardized meanings prescribed by IFRS. Real estate investment trusts often refer to NOI, FFO, FFO per Unit, AFFO, AFFO per Unit, and payout ratio as supplemental measures of performance and debt-to-gross book value as a supplemental measure of financial condition.
Debt-to-gross book value, EBITDA, FFO, FFO per Unit, AFFO, AFFO per Unit, and payout ratio should not be construed as alternatives to measurements determined in accordance with IFRS as indicators of AHIP's performance or financial condition. AHIP's method of calculating EBITDA, FFO, FFO per Unit, AFFO, AFFO per Unit, interest coverage ratio, payout ratio, debt and gross book value may differ from other issuers' methods and accordingly may not be comparable to measures used by other issuers. For further information, please refer to AHIP's Management's Discussion and Analysis ("MD&A") dated May 11, 2016, which is available on SEDAR at www.sedar.com and on AHIP's website at www.ahipreit.com.
FORWARD-LOOKING INFORMATION
Certain statements in this news release may constitute "forward-looking" information that involves known and unknown risks, uncertainties and other factors, and it may cause actual results, performance or achievements or industry results, to be materially different from any future results, performance or achievements or industry results expressed or implied by such forward-looking information. Forward-looking information generally can be identified by the use of terms and phrases such as "anticipate", "believe", "could", "estimate", "expect", "feel", "intend", "may", "plan", "predict", "project", "subject to", "will", "would", and similar terms and phrases, including references to assumptions. Forward information includes, but is not limited, statements with respect to expectations, projections or other characterizations of future events or circumstances, and AHIP's objectives, goals, strategies, beliefs, intentions, plans, estimates, projections and outlook, including statements relating to the estimates or predictions of actions of customers, competitors or regulatory authorities, and statements regarding AHIP's future economic performance. Some of the specific forward-looking statements in this news release include, but are not limited to, statements with respect to: management's estimate of the AFFO payout ratio based on current analyst consensus AFFO for 2016; AHIP's future performance; the expansion of the Oak Tree Inn hotels in Oregon and Nebraska and the expected completion timing therefor; and AHIP's long-term objectives.
Forward-looking information is based on a number of key expectations and assumptions made by AHIP, including, without limitation: a reasonably stable North American economy and stock market, the continued strength of the U.S. lodging industry, the timing and completion of the expansion of the Oak Tree Inn Hotels in Oregon and Nebraska, and the value of the U.S. Dollar. Although the forward-looking information contained in this news release is based on what AHIP's management believes to be reasonable assumptions, AHIP cannot assure investors that actual results will be consistent with such information.
Forward-looking statements are provided for the purpose of presenting information about management's current expectations and plans relating to the future and readers are cautioned that such statements may not be appropriate for other purposes. Forward-looking statements involve significant risks and uncertainties and should not be read as guarantees of future performance or results. Those risks and uncertainties include, among other things, risks related to: general economic conditions; future growth potential; Unit prices; liquidity; tax risk; tax laws currently in effect remaining unchanged; ability to access capital markets; competition for real property investments; environmental matters; the value of the U.S. Dollar; and changes in legislation or regulations. Management believes that the expectations reflected in forward-looking statements are based upon reasonable assumptions and information currently available; however, management can give no assurance that actual results will be consistent with these forward-looking statements. Additional information about risks and uncertainties is contained in AHIP's MD&A and in its annual information form for the year ended December 31, 2015, copies of which are available on SEDAR at www.sedar.com.
The forward-looking information contained herein is expressly qualified in its entirety by this cautionary statement. Forward-looking information reflects management's current beliefs and is based on information currently available to AHIP. The forward-looking information is made as of the date of this news release and AHIP assumes no obligation to update or revise such information to reflect new events or circumstances, except as may be required by applicable law.
ABOUT AMERICAN HOTEL INCOME PROPERTIES REIT LP
AHIP's current property portfolio is comprised of 80 hotels located in 27 U.S. states, representing 7,072 available guestrooms. The Rail Hotel segment, serving the U.S. freight railway industry, consists of 45 hotels comprising 3,772 guestrooms and 27 Penny's Diner restaurants. The Branded Hotel segment consists of 35 hotels comprising 3,330 guestrooms and is affiliated with leading hotel brands including Marriott, Hilton and IHG.
AHIP is a limited partnership formed under the Limited Partnerships Act (Ontario) to invest in hotel real estate properties located substantially in the United States and engaged primarily in the railway employee accommodation, transportation and branded, select service lodging sectors.
AHIP's long-term objectives are to: (i) generate stable and growing cash distributions from hotel properties substantially in the U.S.; (ii) enhance the value of its assets and maximize the long-term value of the hotel properties through active management; and (iii) expand its asset base and increase its AFFO per unit through an accretive acquisition program, participation in strategic development opportunities and improvements to its properties through targeted value-added capital expenditure programs.
ADDITIONAL INFORMATION
Additional information relating to AHIP, including AHIP's financial statements for the three months ended March 31, 2016, AHIP's MD&A dated May 11, 2016, and other public filings are available on SEDAR at www.sedar.com.
THE TORONTO STOCK EXCHANGE HAS NOT REVIEWED AND DOES NOT ACCEPT RESPONSIBILITY FOR THE ADEQUACY OR THE ACCURACY OF THIS NEWS RELEASE.
For further information, please contact:
Andrew Greig
Investor Relations
American Hotel Income Properties REIT LP
Suite 1660 - 401 West Georgia Street, Vancouver, B.C. V6B 5A1
Phone: 604-633-2857
Email: agreig@ahipreit.com