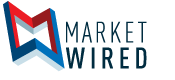 BlueShore Financial Responds to BC Government's New Rules to Protect Sellers from Shadow Flipping
/EINPresswire.com/ -- NORTH VANCOUVER, BRITISH COLUMBIA -- (Marketwired) -- 05/12/16 -- In response to the BC Government's new rules to end shadow flipping, BlueShore Financial's President and CEO, Chris Catliff welcomes BC Finance Minister Mike de Jong's May 10th announcement.
Blueshore Financial believes the BC Government is on the right track with its plan to tighten rules on 'shadow flipping', or contract assignment within the real estate sector. With its 42,000 members in the Lower Mainland, many of whom rely on the equity in their homes as part of their retirement plan, BlueShore Financial believes it is critical to protect home owners.
"The announcement on Tuesday and the regulations that will follow are important steps toward protecting British Columbia property owners from this potentially predatory conduct that is recently becoming more common in the real estate market," said Catliff. "Further scrutiny by the BC Government in the coming months will help raise awareness of this practice and enable consumers to be more confident when entering into real estate transactions."
Catliff added, "The BC Government's focus on contract assignment is a positive step in addressing the lack of transparency that can occur in these transactions. Consumers most often do, and should continue to be able to rely on real estate agents to act in their best interest and in adherence to legal and ethical standards. It is important that the regulator has sufficient powers, including the ability to levy penalties relative to misconduct, when it is discovered."
BlueShore Financial believes that cracking down on shadow flipping is a good first step. In addition to rules regarding contract assignment, in the spirit of increased transparency, the rules on limited dual agency agreements, where an agent is able to act for both the buyer and the seller, should also be examined. This will help ensure that in situations where a conflict of interest arises, the rules are clear as to how to proceed.
About BlueShore Financial
BlueShore Financial is a boutique financial institution providing a full range of personal and business banking, wealth management, insurance and commercial lending solutions. With 12 branches across the Lower Mainland and Sea-to-Sky Corridor, BlueShore Financial helps clients achieve financial wellness® through personalized solutions and expert advice, delivered in a unique Financial Spa™ branch environment. BlueShore Financial manages over $4 billion in assets under administration, is consistently ranked among the top financial planning firms in Metro Vancouver, and has been named one of Canada's Best Small and Medium Employers five years in a row. As an Imagine Canada Caring Company, BlueShore Financial donates at least 1% of pre-tax profits annually to charities and not-for-profit organizations within the communities it serves. BlueShore Financial is the operating name of BlueShore Financial Credit Union.
For more information, please visit blueshorefinancial.com. Follow us on Twitter @blueshorenews or connect with us on Facebook and LinkedIn.
Contacts:
Media contact:
Armita Seyedalikhani
BlueShore Financial
604.983.4584
media@blueshorefinancial.com