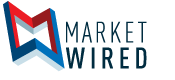 Newalta Reports Voting Results of Election of Directors
/EINPresswire.com/ -- CALGARY, ALBERTA -- (Marketwired) -- 05/12/16 -- Newalta Corporation ("Newalta") (TSX: NAL) announced that at its annual meeting of shareholders held on May 12, 2016, each of the nominees proposed as directors and listed in its management information circular and proxy statement dated March 23, 2016 were elected as directors of Newalta.
The detailed results of the vote are set out below:


                                          Votes For           Votes Withheld
                           ------------------------ ------------------------
                                 Number     Percent       Number     Percent

John Barkhouse               35,518,269      98.71%      463,812       1.29%
Harvey Doerr                 34,127,787      94.85%    1,854,294       5.15%
Robert J. Gemmell            35,387,673      98.35%      594,408       1.65%
R. Vance Milligan            35,377,661      98.32%      603,920       1.68%
Gordon E. Pridham            35,045,846      97.40%      936,235       2.60%
Susan L. Riddell Rose        27,313,442      75.91%    8,668,639      24.09%
Tom Ryley                    35,539,984      98.77%      442,097       1.23%
Michael Starzer              35,539,029      98.77%      443,052       1.23%
Laurie Tugman                35,332,708      98.20%      649,373       1.80%


All other resolutions provided for in the Circular were duly passed and a report on the voting results for all matters have been posted on SEDAR. The biographies of the directors as well as the audio recording of the annual meeting of shareholders are available at www.newalta.com.
About Newalta
Newalta is a leading provider of innovative engineered environmental solutions that enable customers to reduce disposal, enhance recycling and recover valuable resources from oil and gas exploration and production waste streams. We simplify the critical challenges of sustainable environmental practices through the use of advanced processing capabilities deployed through a differentiated business model. We serve customers onsite directly at their operations and through a network of locations throughout North America. Our proven processes and excellent record of safety make us the first-choice provider of sustainability-enhancing services for oil and gas customers. With a highly skilled team of people, a two-decade track record of innovation and a commitment to commercializing new solutions, Newalta is positioned for sustained future growth and improvement. We are Sustainability Simplified™. Newalta trades on the TSX as NAL. For more information, visit www.newalta.com.
Contacts:
Newalta Corporation
Anne M. Plasterer
Executive Director, Investor Relations
(403) 806-7019
www.newalta.com