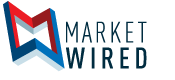 Noront Resources Announces the Hiring of Ryan Weston as V.P. Exploration and the Closing of a Private Placement of Flow-Through Shares
/EINPresswire.com/ -- TORONTO, ON--(Marketwired - May 12, 2016) - Noront Resources Ltd. ("Noront" or the "Company") (TSX VENTURE: NOT) is pleased to announce the addition of Ryan Weston, P. Geo, to its senior management team in the role of Vice President, Exploration.
Ryan has a broad background in base and precious metal exploration and has filled numerous senior roles, most recently as Chief Geologist for Carlisle Goldfields and as Senior Geologist for Cliffs Natural Resources working on the Ring of Fire chromite properties.
Ryan has an Honours degree in Geology from the University of Toronto, a Master's degree in Economic Geology from Laurentian University and is a Queen's MBA graduate.
The Company also announced today, the closing of a private placement of 1,162,500 flow-through shares at a price of $0.40 per flow-through share for gross proceeds of $465,000. The Company intends to use the proceeds for its exploration program in the Ring of Fire.
The flow-through shares will be "flow-through" shares pursuant to the Income Tax Act (Canada). The flow-through shares are subject to a statutory hold period of four months plus one day which will expire on September 13, 2016.
In connection with the offering, Secutor Capital received a cash finder's fee equal to 5% of the gross proceeds of the Flow-Through Unit Offering.
About Noront Resources
Noront Resources Ltd. is focused on development of the high-grade Eagle's Nest nickel, copper, platinum and palladium deposit and the high-grade chromite deposits including Blackbird, Black Thor, and Big Daddy, all of which are located in the James Bay Lowlands of Ontario in an emerging metals camp known as the Ring of Fire. www.norontresources.com.
Neither TSX Venture Exchange nor its Regulation Services Provider (as that term is defined in policies of the TSX Venture Exchange) accepts responsibility for the adequacy or accuracy of this release.
CAUTIONARY NOTE REGARDING FORWARD-LOOKING INFORMATION
This press release includes certain "forward-looking information" within the meaning of applicable Canadian securities legislation.
Forward-looking information is based on reasonable assumptions that have been made by Noront as at the date of such information and is subject to known and unknown risks, uncertainties and other factors that may cause the actual results, level of activity, performance or achievements of Noront to be materially different from those expressed or implied by such forward-looking information, including but not limited to: the impact of general business and economic conditions; risks related to government and environmental regulation; problems inherent to the marketability of base and precious metals; industry conditions, including fluctuations in the price of base and precious metals, fluctuations in interest rates; government entities interpreting existing tax legislation or enacting new tax legislation in a way which adversely affects Noront; stock market volatility; competition; risk factors disclosed in Noront's most recent Management's Discussion and Analysis and Annual Information Form, available electronically on SEDAR; and such other factors described or referred to elsewhere herein, including unanticipated and/or unusual events. Many such factors are beyond Noront's ability to control or predict.
Although Noront has attempted to identify important factors that could cause actual results to differ materially, there may be other factors that cause results not to be as anticipated, estimated or intended. There can be no assurance that forward-looking information will prove to be accurate as actual results and future events could differ materially from those reliant on forward-looking information.
All of the forward-looking information given in this press release is qualified by these cautionary statements and readers are cautioned not to put undue reliance on forward-looking information due to its inherent uncertainty. Noront disclaims any intent or obligation to update any forward-looking information, whether as a result of new information, future events or results or otherwise, except as required by law. This forward-looking information should not be relied upon as representing the Company's views as of any date subsequent to the date of this press release.
For more information please contact:
Julia Bond
julia.bond@norontresources.com
(416) 367-1444 ext. 114