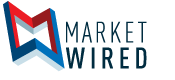 Elephant Thoughts Wins NSERC Award for Science Promotion for Empowering Indigenous Children Through Science Outreach
/EINPresswire.com/ -- OTTAWA, ONTARIO -- (Marketwired) -- 05/12/16 -- The Government of Canada respects the role of science in society and is committed to engaging all citizens with the wonders of science and technology by supporting groups that promote research in new and novel ways. Elephant Thoughts Educational Outreach, Canada's largest science outreach program, focuses on First Nations and Inuit peoples by offering science education activities that touch as many as 100 communities per year. For these communities, Elephant Thoughts provides a source of educational programs for young students and acts as a force for self-sustaining change.
Today, Elephant Thoughts was presented with the annual award for Science Promotion (Group) by Kirsty Duncan, Minister of Science. The award, provided through the Natural Sciences and Engineering Research Council of Canada (NSERC), is valued at $25,000 and honours organizations that make outstanding contributions to the promotion of science and engineering to the general public.
Jeremy Rhodes, Executive Director of Elephant Thoughts, accepted the award at a ceremony on Parliament Hill, as part of the Science Odyssey Appreciation exhibition attended by students, researchers, and science promoters. Science Odyssey, from May 6 to 15, is 10 days of discovery and innovation that brings together hundreds of events where Canadians can experience the country's richness in science, technology, engineering, and mathematics.
Quotes
"Strong communities are fundamental to the success of Indigenous peoples. Elephant Thoughts' science outreach, in partnership with First Nations and Inuit peoples, is exactly what this government seeks as we engage Indigenous partners to break down the barriers that have for too long held back individuals and communities from reaching their full potential in science and society."
- The Honourable Kirsty Duncan, Minister of Science
"By bringing together traditional knowledge and Western science, this organization is creating opportunities for young learners to expand their perspectives, pursue their studies, and realize their future ambitions."
- Dr. B. Mario Pinto, President, NSERC
"This award will allow us to find additional support and form new partnerships so we can bring our programs to many thousands more children. NSERC has been a strong partner for Elephant Thoughts over the past 10 years, enabling us to expand and evolve our programs and methods. They are a big part of our success story and we sincerely thank them for all they do to support science education."
- Jeremy Rhodes, Executive Director, Elephant Thoughts Educational Outreach
"Elephant Thoughts won our appreciation by their tireless efforts in the community, braving severe weather and even forest fires to provide hands-on science activities and programming to children at the nine schools of the Cree School Board. Their tutoring program also made a real difference in student confidence and graduation rates for science and math as well other courses. Additionally, they involved the community, and their evening and weekend science workshops were enthusiastically attended by the students and their families."
- Olivia Spencer, cooperative education resource teacher (retired), James Bay Eeyou School, Chisasibi, Quebec
Quick Facts


--  With its unique use of science as a tool to foster success in First
    Nations and Inuit schools, Elephant Thoughts promotes involvement by the
    entire community in its programs, not only to help students, but also to
    build bridges between communities and educators.
--  The student-centred programming developed by Elephant Thoughts engages
    students so they can see the value of education through real life
    applications of science and math that are meaningful in their local
    environments.
--  The emphasis on curriculum-oriented learning has led to high graduation
    rates among students, sometimes by a factor of nearly 10.
--  Elephant Thoughts also responds to major humanitarian issues
    internationally, including rebuilding efforts after natural disasters
    and sponsoring children and refugee families. Since its foundation in
    2002, the group has positively affected the lives of more than 20,000
    children at hundreds of schools worldwide.


Associated Links
Follow Minister Duncan on social media:
Twitter: @ScienceMin
Instagram: sciencemin
Follow NSERC on social media:
Twitter: @nserc_crsng
About NSERC
NSERC invests over $1 billion each year in natural sciences and engineering research in Canada. Our investments deliver discoveries - valuable world-firsts in knowledge claimed by a brain trust of over 11,000 professors. Our investments enable partnerships and collaborations that connect industry with discoveries and the people behind them. Researcher-industry partnerships established by NSERC help inform R&D, solve scale-up challenges, and reduce the risks of developing high-potential technology.
NSERC also provides scholarships and hands-on training experience for more than 30,000 post-secondary students and post-doctoral fellows. These young researchers will be the next generation of science and engineering leaders in Canada.
About Elephant Thoughts Educational Outreach
Elephant Thoughts Educational Outreach is a Canadian educational charity founded in 2002. Originally working on international development in India, its primary focus now is science education outreach to First Nations and Inuit communities. With this new direction, Elephant Thoughts has worked in collaboration with teachers from these communities to develop innovative programs that aim to:


--  engage First Nations and Inuit youth in science, technology, and math by
    making these topics relevant both culturally and practically;
--  break down economic and geographic barriers to learning;
--  increase First Nations and Inuit graduation rates in the North; and
--  facilitate the transition to sustainable change in communities both in
    Canada and abroad.


These initiatives help to foster the development of important scientific, technical, and life skills among youth. These skills can improve students' willingness and preparedness for careers in the North, including those in the mining, government, and environmental sciences sectors.
Support for First Nations and Inuit.
In First Nations and Inuit communities, there is a clear need for engaging, interactive, and sustainable programs to combat the low school graduation rates that result from a lack of adequate, fulfilling, and inspiring education. Many children are two to three years behind their non-Indigenous peers and fall behind on standardized tests, such as Quebec's provincial math and science exam. However, with support from Elephant Thoughts' unique science and math programs, graduation rates for students at the Cree School Board in Northern Quebec have increased by a factor of almost 10, from 1.7 percent to 15.6 percent over a three-year period.
Elephant Thoughts also engages community Elders to participate in learning programs and to share their traditional knowledge. This bringing together of the rich resources of traditional Indigenous knowledge with Western science helps build bridges between First Nations and Inuit peoples and other Canadians to foster diversity and discovery for the benefit of all.
Science as a Teaching Tool
Elephant Thoughts practices the philosophy of "teaching a man to fish instead of giving a man a fish." In all their programs they strive to develop the local community's capacity to be self-sustaining and to deliver their own effective science programming. They operate as a facilitator and partner, supporting communities and often collaborating with other organizations and charities that already work in the communities. The organization sees science as a catalyst to teach self-reliance and to connect communities through education.
About the Award
The NSERC Awards for Science Promotion honour individuals and groups that are inspirational in the way they promote science to the general public. The Awards give an opportunity for Canada's science community to recognize, support, and encourage outstanding science promoters.
NSERC invites all Canadians with an interest in science, including teachers and university researchers, to contribute to the success of this annual award by nominating the science promoters they admire most.
Contacts:
Veronique Perron
Press Secretary, Minister of Science
Innovation, Science and Economic Development Canada
343-291-2858
veronique.perron@canada.ca

Martin Leroux
Media and Public Affairs Officer
Natural Sciences and Engineering Research Council of Canada
613-943-7618
media@nserc-crsng.gc.ca