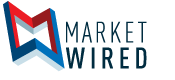 Allegiant Announces Purchase of Four Additional Airbus Aircraft
/EINPresswire.com/ -- LAS VEGAS, NV--(Marketwired - May 12, 2016) -  Allegiant (NASDAQ: ALGT) today announces an agreement to purchase four additional Airbus A319 aircraft from Philippines-based low-cost carrier Cebu Pacific. The purchase marks another milestone for the company in its long-term transition to an all Airbus fleet.
The aircraft in this agreement are scheduled for delivery in 2017 and 2018. Allegiant previously agreed to purchase six Airbus A319 aircraft from Cebu Pacific. The company has taken delivery of three of those aircraft, with the remaining deliveries scheduled to occur later this year.
By the end of 2016, the company's in service Airbus fleet will number 33, consisting of 16 A320s and 17 A319s. Allegiant anticipates adding further aircraft commitments as opportunities for new transactions arise. At the end of this year, Allegiant will have a total of 85 aircraft in revenue service.
"By the end of 2016, Allegiant will be a majority Airbus carrier, as measured by available seat miles," said Jude Bricker, Allegiant Travel Company chief operating officer. "This agreement to purchase additional aircraft from Cebu Pacific is an important step in our long-term transition to a single fleet type."
The younger A320 family aircraft will help Allegiant to increase operational efficiency in the coming years. The enhanced operating economics of the aircraft will also open up new growth opportunities for the company by making longer routes and off-peak flying profitable. Allegiant's innovative business model has allowed it to grow from one plane and one route just over a decade ago, to offering access to low-cost flights in over 100 cities nationwide, more than any other domestic low-cost carrier. Allegiant passengers can enjoy unique savings by bundling their air, hotel, car and even activity and attraction reservations together for less.
Allegiant.®
Las Vegas-based Allegiant (NASDAQ: ALGT) is focused on linking travelers in small cities to world-class leisure destinations. The airline offers industry-low fares on an all-jet fleet while also offering other travel-related products such as hotel rooms, rental cars and attraction tickets. All can be purchased only through the company website, Allegiant.com. Beginning with one aircraft and one route in 1999, the company has grown to over 80 aircraft and more than 300 routes across the country with base airfares less than half the cost of the average domestic roundtrip ticket. For downloadable press kit, including photos, visit: http://gofly.us/YFuyb.
Allegiant Media Contact
Phone: 702-800-2020
Email: mediarelations@allegiantair.com