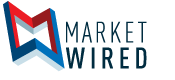 BondWave Appoints New CEO, Sets Sights on Transforming Antiquated Bond Market
WHEATON, IL--(Marketwired - May 12, 2016) - BondWave LLC, a financial technology company and registered investment advisor that provides solutions to facilitate individual bond investing, today announced that Michael Ruvo has been appointed Chief Executive Officer and will also maintain his role as President.
Ruvo has been at BondWave since 2013, when he was hired as part of a long-term plan to eventually succeed Russ Graham as CEO. Graham, CEO at BondWave for 15 years, will rejoin BondWave's parent company, First Trust Portfolios L.P., and work with them full-time.
Ruvo said, "Fixed income as a whole is fragmented, needs better transparency and is at a place where the industry is ready for a change. We believe BondWave is in a unique position to provide the solutions required by today's bond market. Where the liquidity focused service providers emphasize trading and execution, our mission is to be the premier, next generation fixed income intelligence platform to facilitate insight driven trading, enhance market liquidity and improve fixed income transparency. In short, BondWave will focus on information and intelligence, not execution."
Graham commented on the shifts, "I've been working with Michael for nearly three years now and have worked with him professionally for many more. His vision for the fixed income space is to solve the challenges that plague traders, advisors and investors. The evolution of data, technology, market structure and regulation are being embraced to support an open, transparent market that supports a regulatory workflow, and I look forward to continuing to support Michael as he leads BondWave into this new era."
About BondWave:
BondWave LLC (BondWave®) is a financial technology company and registered investment advisor that provides solutions to facilitate individual bond investing. We serve a wide range of customers, from small independent RIAs to some of the largest broker-dealers and custody providers in the financial services industry. Traders and advisors use our tools to provide a superior fixed income experience to their clients. By creating sophisticated, yet simple solutions for all stakeholders in the investment process, we help traders and advisors better leverage individual bonds as they work to achieve the investment objectives of their clients. Our tools enable strategy-based investing -- including portfolio creation, monitoring and rebalancing -- while greatly enhancing the communications between the trading desk, advisors and their clients. BondWave is liquidity and trade agnostic and our sole focus is to provide a simple, sophisticated user experience around individual bond investing. Additional information is available at www.bondwave.com.
/EINPresswire.com/ -- Image Available: http://www.marketwire.com/library/MwGo/2016/5/11/11G097886/Images/20140423_4732_c1v-33808ddb7bb58f6ab5073f4f9e503809.JPG
Media Contact:
Daniella Sucato
Vice President, Business Development
630.517.7027

BondWave LLC
120 E. Liberty Drive, Suite 400 Wheaton, IL 60187
877.795.2929
www.BondWave.com