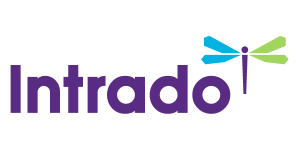 1st Choice Health & Wellness Offers Unique Device, the Zerona Z6, to Melt Away Fat
/EIN News/ -- NEW ALBANY, Ind., May 08, 2016 (GLOBE NEWSWIRE) -- Fat loss results can be improved with the Zerona Z6, fat-busting laser, reports 1st Choice Health & Wellness. Patients can target fat deposits that proved difficult to reduce with diet and exercise and see results as soon as the first treatment. The Zerona Z6, offers targeted treatments and rapid fat loss results. Patients reportedly can lose up to five inches of fat within six treatments. 1st Choice Health & Wellness is excited to offer this new fat removal laser to patients struggling with their size and seeking additional support in their efforts to lose that muffin top, hips, thighs and arms.

This revolutionary fat removal laser takes into account the unique needs of patients. The Zerona Z6 can help patients lose a significant amount of fat in as little as six treatments (two treatments a week for three weeks.  The Zerona Z6 is the first and only laser with FDA clearance to lose fat. It is a non-invasive procedure that helps contour the body and uses the cold laser technology developed by Erchonia. Cold laser technology research shows the ability to release the fat cell contents without damage to the fat cell, capillaries and other cells within the targeted interstitial space. The Zerona Z6 requires no bandages and no anesthesia. This safe and effective treatment lets patients resume their regular activities immediately. Patients benefit from fast fat loss without bruising, scarring or downtime. This specially developed laser is medically supervised to support safe fat loss. Patients can have a transformative experience from significant fat loss and loss of inches at the waist, hips, thighs and arms.
"Unhealthy weight gain is related to an increased likelihood of developing a debilitating disease," said Dr. L. Christopher Nunier. "In my experience of helping patients that want to lose a significant amount of fat, many need a multipronged approach to safely lose inches. Some patients struggle with dieting and exercise and see little results for their efforts. Our Zerona Z6 offers patients a simple way to see substantial fat loss in a matter of weeks without surgery, bruising or downtime. I am honored to be a part of their transformations and get them on the path to living healthier lives."
Dr. L. Christopher Nunier of 1st Choice Health & Wellness has served the communities of Floyd County and the surrounding areas of Clarksville, Jeffersonville and Louisville. This New Albany clinic offers a multidisciplinary approach using chiropractic, physical therapy, acupuncture and nutritional counseling to holistically resolve issues at their source. The Zerona Z6 offered at 1st Choice Health & Wellness helps patients safely achieve desired fat loss goals.
Call (812) 945-4500 to speak with a knowledgeable associate about their fat-burning laser, the Zerona Z6, to schedule an appointment, or visit http://1stchoicehealthandwellness.com/ for additional details.
1st Choice Health & Wellness, (812) 945-4500