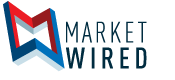 Northwestern Enterprises Ltd. Announces Agreements to Acquire Common Shares of Aura Minerals Inc.
/EINPresswire.com/ -- TORTOLA, BRITISH VIRGIN ISLANDS -- (Marketwired) -- 04/26/16 -- Northwestern Enterprises Ltd. ("Northwestern"), a company beneficially owned by Paulo Carlos de Brito ("Brito"), announces that on April 26, 2016, it entered into binding agreements with three separate sellers to acquire ownership of an aggregate of 83,532,030 common shares ("Aura Shares") of Aura Minerals Inc. ("Aura"). The 83,532,030 Aura Shares (the "Purchased Shares") will be purchased by Northwestern in private transactions at a price of $0.09 per share on or before April 30, 2016, subject to customary closing conditions.
The Purchased Shares represent approximately 29.2% of the issued and outstanding Aura Shares (based upon the 285,986,796 Aura Shares stated to be issued and outstanding by Aura).
In addition, Brito has caused an aggregate of 53,828,874 Aura Shares to be transferred from Sercor Ltd. ("Sercor") to Northwestern, representing approximately 18.8% of the issued and outstanding Aura Shares. Both Sercor and Northwestern are entities owned and controlled by Brito, and such transfer was effected without change in beneficial ownership of the applicable Aura Shares.
After giving effect to the acquisition of the Purchased Shares and the transfer of Aura Shares from Sercor, Northwestern will hold an aggregate of 137,360,904 Aura Shares representing approximately 48.0% of the issued and outstanding Aura Shares.
The entering into of the private agreements to acquire the Purchased Shares was completed as part of Northwestern's ongoing review of its investment holdings and to permit it to acquire a significant ownership position in Aura. In connection with the increase in its position in Aura, Northwestern intends to propose nominees for the board of directors of Aura and to cause such nominees to be elected or appointed in accordance with applicable law, and to engage in dialogue with management and the board of directors of Aura regarding strategic options available to the company.
For additional information, or to obtain a copy of the report required pursuant to the early warning reporting requirements, please contact:


Lucia Pfeiff Ham
Telephone: +598 2518 2950
Email: lpfeiff@pvci.com.uy

Northwestern Enterprises Ltd.
Morgan & Morgan Building
Pasea Estate, Road Town
Tortola, British Virgin Islands


Contacts:
Lucia Pfeiff Ham
Telephone: +598 2518 2950
Email: lpfeiff@pvci.com.uy