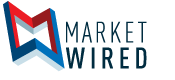 Media Advisory/Update: Bombardier to report First Quarter 2016 Financial Results on Thursday, April 28, 2016
- Annual and special meeting of shareholders to be held on Friday, April 29, 2016, as planned
/EINPresswire.com/ -- MONTREAL, QUEBEC -- (Marketwired) -- 04/26/16 -- Bombardier (TSX: BBD.A)(TSX: BBD.B)(OTCQX: BDRBF) announced today that it has brought forward the publication of its financial results for the first quarter of 2016 to Thursday, April 28, 2016. The Corporation will hold a live webcast/conference call to review the results starting at 8 a.m. Eastern Time (ET).
Alain Bellemare, President and Chief Executive Officer; John Di Bert, Senior Vice President and Chief Financial Officer; and Patrick Ghoche, Vice President, Investors Relations will present a review of the company's financial results for the period ended March 31, 2016 during this call intended for investors and financial analysts.


DATE:       Thursday, April 28, 2016
TIME:       8:00 a.m., Eastern Time (ET)


The live webcast and relevant financial charts will be available at the following address: www.bombardier.com
Stakeholders wishing to listen to the presentation and question and answer period by telephone may dial one of the following conference call numbers:


In English:             514 394 9320 or
                        1 866 240 8954 (toll-free in North America)
                        +800 6578 9888 (overseas calls)

In French:              514 394 9316 or
(with translation)      1 888 791 1368 (toll-free in North America)
                        +800 4994 7180 (overseas calls)


The replay of this conference call will be available on Bombardier's website shortly after the end of the webcast.
Contacts:
Isabelle Rondeau
Director, Communications
Bombardier Inc.
+514 861 9481

Patrick Ghoche
Vice President, Investor Relations
Bombardier Inc.
+514 861 5727