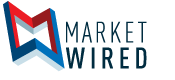 Airbus Group Opens New Multimedia Experience Center in Nation's Capital to Showcase People, Technologies at Heart of US Business
/EINPresswire.com/ -- WASHINGTON, DC -- (Marketwired) -- 04/26/16 -- Airbus Group will host the grand opening tonight for its new Airbus Experience Center, a collection of interactive, multimedia exhibitions highlighting the extensive role that the company and its divisions play in the U.S. aerospace and defense industries.
"We can't bring Washington to the thousands of employees and thousands of suppliers that we have across the country," said Airbus Group, Inc. Chairman and CEO Allan McArtor, "so we wanted to bring all those people and their stories to Washington."
The Experience Center is also intended to be a meeting ground to facilitate collaborative events with industry colleagues and Airbus' extensive list of partner companies.
The Experience Center uses a variety of cutting-edge technologies to provide a virtual tour of the Airbus presence in the United States economy, highlighting manufacturing and other facilities in the United States in a digital, tactile and immersive format. Videos, images and personal profiles introduce the employees who are designing and building technologies at the leading edge of American aerospace.
Stories span Airbus Group's divisions and subsidiaries operating throughout the U.S., including Airbus Americas, Airbus Defense and Space Inc. and Airbus Helicopters Inc. They also highlight the network of more than 3,500 American suppliers in all 50 states, with which Airbus Group invests more than $16 billion annually.
"It's a story about people, but also the amazing products and innovations that those people are working on," McArtor said. "You'll see our Rosetta spacecraft that landed on a comet. You'll see the Perlan II glider that is going to ride wind currents into the stratosphere. You'll see U.S. Army helicopters that are built in Mississippi and A320 single-aisle aircraft being built in Alabama."
The new Airbus Experience Center was the work of a team of talented organizations:
The Glover Park Group, Washington, D.C. - Creative Consultants
Hornall Anderson, Seattle, Wash. - Experience Designers
VOA Architecture Associates, Washington, D.C. - Architects
rand* construction, Washington, D.C. - General Contractor
JLL, Washington, D.C. - Project Management
Avidex Industries, LLC, Seattle, Wash. - Audiovisual Integrators
Xibitz, Inc., Grand Rapids, Mich. - Custom Exhibit Fabrication
Leviathan, Chicago, Ill. - Custom Content Design and Coding
Schema Design, LLC, Seattle, Wash. - Custom Experience Design
For more information about the Experience Center, or to schedule a visit, please email ECRSVP@airbus.com.
About Airbus Group, Inc.
Airbus Group, Inc. is the U.S.-based operation of Airbus Group, a global leader in aeronautics, space and related services. Airbus Group contributes more than $16.5 billion to the U.S. economy annually and supports over 250,000 American jobs through its network of suppliers.
Image Available: http://www2.marketwire.com/mw/frame_mw?attachid=2997778
Image Available: http://www2.marketwire.com/mw/frame_mw?attachid=2997781

Media Contacts:
James Darcy
Airbus Group, Inc.
james.darcy@airbus.com
571-214-1722 (mobile)