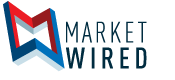 AT&T and Avtec Join Forces to Facilitate Enhanced Broadband PTT Capabilities for Scout(TM) Console Customers
/EINPresswire.com/ -- LEXINGTON, SC--(Marketwired - April 26, 2016) - Avtec Inc. -- the nation's leading independent provider of mission-critical Radio over Internet Protocol (RoIP) dispatch console systems -- announced today that it is working with AT&T to offer seamless connectivity to AT&T Enhanced Push-to-Talk customers through Avtec's Scout(TM) dispatch console.
Users of AT&T Enhanced Push-to-Talk -- available on AT&T's large selection of 4G LTE devices -- may now communicate with individual users and talk groups on existing land mobile radio (LMR) systems when connected to Scout. Additionally, AT&T Enhanced Push-to-Talk talkgroups can be presented on the Scout user interface alongside traditional LMR resources, allowing the console operator to communicate with AT&T subscribers, or include them in larger groups with LMR subscribers.
AT&T Enhanced Push-to-Talk is appealing to customers who prefer to carry just one device, and also serves as a cost effective coverage augmentation option. Together with Scout, this solution allows for clear and reliable remote communications and LMR interoperability over 4G, 4G LTE and Wi-Fi networks.
"A person outside his or her LMR coverage area will, in effect, be able to access their radio system -- and to participate in time-sensitive critical conversations -- from anywhere that AT&T's network provides connectivity," said Michael Ridge, Avtec's Director of Strategic Alliances.
Conversely, push-to-talk users can now access the same carrier-class dispatch capabilities that previously were available only to LMR users. This makes Scout the nexus of connectivity for LMR networks, telephony platforms, computer-aided dispatch (CAD) systems, logging recorders, and I/O devices.
"We're seeing more businesses looking to replace or augment their two-way radios with enhanced PTT devices," said Igor Glubochansky, executive director, AT&T Enterprise Mobility. "Our collaboration with Avtec combines best-in-class dispatch functionality with premier PTT capabilities. Companies can benefit from using broadband data applications and instant voice collaboration on a global scale. They're able to boost productivity and enhance communications anywhere they do business."
About Avtec, Inc.
Avtec, Inc. provides pure Internet Protocol (IP) dispatch console solutions for the transportation, public safety, utility, business and industry, and government markets. For more than 35 years, customers have chosen Avtec's award-winning technology for their mission-critical dispatch centers. There are thousands of Scout Voice over Internet Protocol (VoIP) consoles installed worldwide. Visit www.avtecinc.com to learn more.
Media Contact:
Tiffany Rushton
Director of Marketing Communications
Avtec Inc.
Media@avtecinc.com