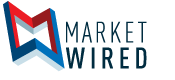 Media Advisory: Agriculture and Agri-Food Minister Lawrence MacAulay to Discuss Trade Mission to Japan and South Korea
/EINPresswire.com/ -- OTTAWA, ONTARIO -- (Marketwired) -- 04/25/16 -- Agriculture and Agri-Food Canada
On Tuesday, April 26, Lawrence MacAulay, Minister of Agriculture and Agri-Food, will be available for a media teleconference to speak about his trade mission to Japan, where he attended the G7 Niigata Agriculture Ministers' Meeting, and South Korea.


Event
Media call back

Date
Tuesday, April 26 (Eastern Daylight Time)

Time
6:30 pm (Eastern Daylight Time)
7:30 am (+ 1 day, Korea Standard Time)


Call-in details
Please register in advance by contacting Agriculture and Agri-Food Canada Media Relations. Dial-in numbers and passcode will be provided at that time.
Follow us on Twitter: @AAFC_Canada
Like us on Facebook: CanadianAgriculture
Contacts:
Guy Gallant
Director of Communications
The Office of the Honourable Lawrence MacAulay
613-773-1059

Media Relations
Agriculture and Agri-Food Canada
Ottawa, Ontario
613-773-7972
1-866-345-7972