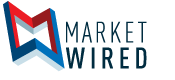 Esterline Vice President Michel Potvin to Lead the Company's Avionics Systems Business Group
Potvin Has Experience in Business Leadership and Marketing Strategy
/EINPresswire.com/ -- BELLEVUE, WA -- (Marketwired) -- 04/20/16 -- Esterline Corporation (NYSE: ESL), a leading specialty manufacturer serving the aerospace and defense markets, today announced that it has selected its corporate vice president of marketing and strategy, Michel Potvin, to serve as Platform President of the company's Montreal-based Avionics Systems business group, which includes manufacturing operations in Canada, the United States and Belgium, as well as sales support locations around the world.
Potvin has been with Esterline for five years, serving first as Platform President for the company's Control Systems group and later being promoted to Vice President, Corporate Marketing & Strategy for the enterprise based in Bellevue, Wash. Prior to joining Esterline, he held the position of Vice President at L-3 MAS, a Canadian division of L-3 Communications, where he was responsible for leading all Military Maintenance, Repair, Overall & Upgrade (MRO&U) and Special Mission Aircraft (SMA) activities for a global customer base. Potvin also spent nine years with Invensys Process Systems in various general management and corporate roles, including successful leadership of an international lean enterprise initiative. He spent his early career in engineering and project management positions with Lockheed Martin Canada (formerly Paramax) and Securiplex Technologies, a subsidiary of SNC-Lavalin.
Esterline CEO Curtis Reusser said, "Michel's experience and background are a perfect fit for taking on this role. He understands the technology and markets that will best serve our customers, he knows how to advance our sales and business development efforts across the corporation, and he is well versed on our overall strategy, so I have confidence he can successfully lead and grow our business with the avionics team."
Potvin graduated from the University of Quebec with an industrial engineering degree, followed by graduate-level studies in project management, and completion of an executive management program at the Queen's University School of Business in Ontario.
Potvin succeeds Greg Yeldon in the Avionics Systems Platform President role, who will be leaving Esterline in early May to pursue other opportunities. The Avionics Systems business group operates within the company's Avionics & Controls segment and has a worldwide customer base for cockpit electronics, display technologies, navigation systems, and recently acquired strategic display, avionics, and training and simulation capabilities.
About Esterline:
Esterline Corporation is a leading worldwide supplier to the aerospace and defense industry specializing in three core areas: Advanced Materials; Avionics & Controls; and Sensors & Systems. With annual sales of approximately $2 billion, Esterline employs roughly 13,000 people across the globe.
Operations within the Advanced Materials segment focus on technologies including high-temperature-resistant materials and components used for a wide range of military and commercial aerospace purposes, and combustible ordnance and electronic warfare countermeasure products.
Operations within the Avionics & Controls segment focus on technology interface systems for commercial and military aircraft and similar devices for land- and sea-based military vehicles, integrated cockpit systems, display technologies for avionics, training and simulation markets, secure communications systems, specialized medical equipment, and other high-end industrial applications.
The Sensors & Systems segment includes operations that produce high-precision temperature and pressure sensors, specialized harsh-environment connectors, electrical power distribution equipment, and other related systems principally for aerospace and defense customers.