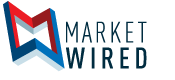 Chester Community Charter School Scholars to Enjoy "Doughnuts with Dad"
Pennsylvania's Largest K-8 Charter School to Host 2nd Annual Event With Students and Fathers
/EINPresswire.com/ -- CHESTER, PA--(Marketwired - April 19, 2016) -
TO: News Directors, City Editors, Photo Editors, Education Editors, Assignment Editors, Arts and Culture Editors, Online Content Managers, Education Bloggers and Digital Content Producers
WHAT: 
On Wednesday, April 20, Chester Community Charter School's (CCCS) East campus will host more than 125 fathers and male guardians to participate with their kindergarten- or first-grader, in its second annual "Doughnuts with Dad" event. The purpose of the event is to allow fathers, in the community of Chester, the opportunity to have one-on-one time with their scholar, in a school setting. The doughnuts for the event will be provided by BJ's Wholesale Club, and will be distributed to the scholars and dads by faculty and staff.
The School's students will present arts and crafts made specifically for their dads, and in return, the fathers, or male guardians, will read a story of his scholar's choice, to him or her, for half an hour. This event is designed to encourage more reading amongst students and their parents, and to recognize the fathers, or male guardians, who continuously support their students' academic accomplishments.
About Chester Community Charter School
Chester Community Charter School opened its doors on September 9, 1998, serving 97 students from its modest, four, meeting rooms, in the lobby of the Howard Johnson Hotel, in Chester, PA. Since that time, the school has steadily grown to include more than 3,000 students in 11 state-of-the-art-buildings, spanning three campuses. Through collaboration with the Gureghian Charitable Foundation, and CCCS' High School Search and Selection Program, more than $9.5 million in scholarships and financial assistance to prestigious private secondary schools has been awarded to 225 of the school's graduates, since 2009.
WHO:
Dr. David Clark, CEO, Chester Community Charter School
Mrs. Jahnia Robinson, principal, CCCS East Campus Building A
Approximately 125 kindergarten and first grade scholars, in total
More than 125 dads or male guardians, administrators and faculty
WHEN:
Wednesday, April 20, 2016
Kindergarten program
9:00am - 9:30am
First grade program
10:00am - 10:30am
WHERE: 
Chester Community Charter School
East Campus Cafeteria
214 E 5th St
Chester, PA 19013
Contact:
Jeane' Foster
Tel: 215-751-0140
Email: jfoster@m3mpr.com
Twitter: @M3M_PR

Contact:
Dr. David Clark
Tel: 610-447-0400
Email: dclark@chestercommunitycharter.org
Twitter: @Chester_Charter