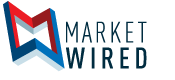 ServiceMaster Restore Disaster Experts Mobilize to Houston and Surrounding Areas
ServiceMaster Restore Mobilized Disaster Experts to Help With Flooding Cleanup, Standing Ready 24/7/365
/EINPresswire.com/ -- MEMPHIS, TN--(Marketwired - April 19, 2016) -  ServiceMaster Restore has mobilized additional crews from across the nation to the greater Houston area to help with the widespread flooding cleanup efforts, and its experts are offering important advice for residents who are unsure what to do in the face of significant water damage to their homes or businesses.
"Once a property is flooded, timing is of the essence to get the water extracted, items dried and prevent mold growth," said Peter Duncanson, director of system development, ServiceMaster Restore, one of the largest disaster restoration companies in the United States and a ServiceMaster Global Holdings Inc. (NYSE) company. "In the aftermath of severe flooding, it is critical for home and business owners to know exactly what to do -- and what not to do -- when dealing with water damage. We have experts on site ready to help 24/7/365."
ServiceMaster Restore experts outline what to do in the event your home or business sustain water damage, once safe to enter:
If the outside temperature is above 80 degrees, use dehumidifiers if available.
Use fans to circulate the air and assist drying.
Remove as much water as possible by mopping and blotting.
Wipe furniture dry.
Lift draperies off carpet, loop through a coat hanger, and place the hanger on the drapery rod.
Prop up wet furniture cushions for even drying and place small wood blocks or aluminum foil under furniture legs.
Remove wet area rugs or other floor coverings and open furniture drawers, closet doors and luggage to enhance drying.
Move photographs, paintings and art objects to a safe, dry location.
Remove wet fabrics and dry them as soon as possible. Hang furs and leather goods to dry separately at room temperature.
Remove damp books from shelves and spread out to dry.
"Safety is a huge concern when entering a flooded property," explains Duncanson. "Given the amount of water the area has received, I suggest reaching out to the local disaster restoration experts for help in the cleanup. They can guide you through the process with your insurance company, ensure your home is properly taken care of and restored back to its normal state."
ServiceMaster Restore is trained, equipped and ready to restore homes and businesses before, during and after any water-related issues. With a number of regionally based large-loss command and control centers and 1,800 franchises worldwide, ServiceMaster Restore can mobilize across the country to handle any size job.
For more expert tips and information about water remediation, visit ServiceMasterRestore.com or like us on Facebook. For immediate assistance and clean up, call a live ServiceMaster Restore operator 24/7 at 1-800-RESPOND.
About ServiceMaster Restore
With approximately 1,800 franchised and licensed locations around the world, ServiceMaster Restore and ServiceMaster Recovery Management (SRM) serve customers through a global network of franchises available 24/7/365 to provide residential and commercial restoration services resulting from damage caused by water, fire or smoke. SRM is the large scale commercial catastrophic disaster restoration unit of ServiceMaster Restore. ServiceMaster Restore and SRM have operations and consulting experience on countless disasters, including clean-up after Hurricane Katrina and the Pentagon after September 11, 2001. ServiceMaster Restore is a business unit of the Memphis-based ServiceMaster Global Holdings, Inc. (NYSE: SERV), a leading provider of essential residential and commercial services. More information can be found at www.servicemasterrestore.com and www.servicemasterrecoverymanagement.com.
About ServiceMaster
ServiceMaster (NYSE: SERV) solves the homeowner's dilemma. Every day, we visit more than 75,000 homes and businesses through our extensive service network of expert professionals. Technology powers our trusted experts to engage with customers so they can order, buy and receive services when, where and how they want them. Our well-recognized brands includes American Home Shield (home warranties), AmeriSpec (home inspections), Furniture Medic (furniture repair), Merry Maids (residential cleaning), ServiceMaster Clean (janitorial and residential floor cleaning), ServiceMaster Restore (disaster restoration) and Terminix (termite and pest control). Like, follow or visit us at facebook.com/ServiceMaster, linkedin.com/ServiceMaster, twitter.com/ServiceMaster, or servicemaster.com.           
Alison Bishop
901.827.6956
Email contact