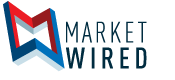 Media Advisory: Minister Qualtrough to Take Part in the 2016 SportAccord Convention
/EINPresswire.com/ -- ECUBLENS, SWITERZLAND -- (Marketwired) -- 04/19/16 -- The Honourable Carla Qualtrough, Minister of Sport and Persons with Disabilities, will speak at the International SportAccord Convention in Lausanne, Switzerland, on Thursday. Following her address, she will take part in a panel discussion during the Healthy Living session.
Please note that all details are subject to change. All times are local.
The details are as follows:


DATE:
Thursday, April 21, 2016

TIME:
3:00 p.m.

PLACE:
SwissTech Convention Centre
Route Louis-Favre 2
Ecublens, Switzerland


Stay Connected
Follow us on Twitter, Facebook, YouTube, Instagram and Flickr.
Contacts:
Ashley Michnowski
Press Secretary
Office of the Honourable Carla Qualtrough
Minister of Sport and Persons with Disabilities
613-697-8016
ashley.michnowski@canada.ca

Media Relations
Canadian Heritage
819-994-9101
1-866-569-6155
pch.media-media.pch@canada.ca