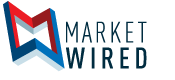 Centage Corporation Continues Rapid Growth Driven by Tripling Sales of Cloud Budget Maestro
Q1 Year-Over-Year Overall Sales Growth Exceeds 50%
/EINPresswire.com/ -- NATICK, MA--(Marketwired - April 19, 2016) - Centage Corporation, a leading provider of next generation budgeting and forecasting software (Budget Maestro) for small and medium-sized businesses, today announced it has continued its growth momentum. Citing a 50% increase in year-over-year sales growth for Q1, demand for the company's cloud-based version of Budget Maestro tripled, equaling their on premise license sales of Budget Maestro.
Financial professionals are under pressure to deliver better financial insight to their company's key decision-makers. By eliminating complex spreadsheets and the budget model programming and maintenance associated with older generation tools, Budget Maestro creates accurate, reliable budgets quickly and automatically by using pre-programmed financial logic. With the ability to generate a forward budget version of the general ledger, Budget Maestro streamlines the ability to accurately forecast the P&L and also measure the cash flow and balance sheet impact of any decision during the budgeting process. As a result, customers can focus on delivering the strategic insight they need to grow their business, instead of troubleshooting formulas or reporting accuracy concerns.
The introduction of a cloud version of Budget Maestro has further accelerated the adoption of Budget Maestro. Mid-size organizations often do not have the luxury of large IT budgets to house financial applications in-house. By delivering the benefits of Budget Maestro via the cloud, customers can capitalize on all the advantages of an automated budgeting solution without dedicating critical resources to maintain, integrate, and update the system.
"Our goal is to empower financial professionals and operations management to spend their time analyzing their businesses and the consequences of decisions that they make, rather than worrying about changing the budget model and about its accuracy. With Budget Maestro we enable them to not only automate the budgeting process, but to turn the budget into a strategic management tool for discovering underlying knowledge about the performance of the business," said Barry Clapp, President & CEO, Centage Corporation. "We extend the business logic of the GL into the future, show the cash implications of decisions, and make all the results available to all the managers in the company. We anticipate the market adoption trajectory to continue in 2016 as word gets out about our cloud version and as we continually add new budgeting and analytics functionality to our platform."
About Centage
Budget Maestro by Centage is an easy-to-use, scalable, automated budgeting, planning, and forecasting application. It is designed for small to mid-market companies and automates many of the time-consuming and error-prone activities associated with using spreadsheets to generate accurate budgets and forecasts. It features built-in financial and business logic that allow users to build and update their budgets and forecasts and never worry about formulas, functions, links, or any custom programming. It is the only solution in the market that offers synchronized P&L, Balance Sheet, and Cash Flow reporting that generate automatically and update seamlessly. Budget Maestro serves more than 8,000 users worldwide. Visit us at www.centage.com. For more information, follow us on Twitter @Centage or visit our blog http://blog.centage.com/ for the latest insights on budgeting and forecasting strategies.
Media Contact:
Julie Crotty
Attune Communications
+1 978 877 0053
julie@attunecommunications.com